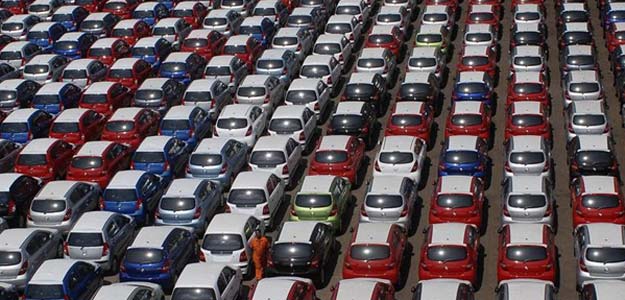 New Delhi
:
Car sales in India slumped 8 per cent in November, dashing hopes of a sustained revival in demand, as an expected festive season boom failed to materialise in a key growth market for global car makers.
A gloomy economic growth outlook, high interest rates and rising ownership costs have curbed demand in India, where global brands have invested billions of dollars in a car market that saw sales growth of more than 20 per cent 18 months ago.
Sales had grown at their fastest pace in 22 months in October, and car makers had banked on a surge in demand during the annual festive season that began in September and peaked in November, when people typically make big-ticket purchases.
Car sales have grown just 1.3 per cent in the April-November period from a year previously. The country's industry association has slashed its full year growth estimate to just 1-3 per cent from an initial 10-12 per cent.
"We had anticipated that not all months will be good," said Sugato Sen, deputy director general of the Society of Indian Automobile Manufacturers (SIAM). "Cars are within our forecast."
Auto makers sold 158,257 cars in November, down 8.3 per cent from a year earlier, according to data released by SIAM on Monday.
Sales of motorcycles were flat at 867,518 vehicles. Truck and bus sales stood at 61,410 vehicles during the month, down 7.3 per cent.
Copyright: Thomson Reuters 2012