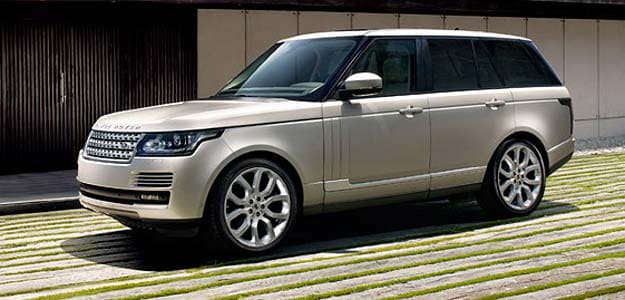 New Delhi
: Tata Motors is gearing up for the global preview and unveiling of the next-generation Range Rover in London today, two weeks before the vehicle is launched at the Paris Motor Show on September 27.
See pictures
The Range Rover will be the first SUV from Tata Motors' Jaguar Land Rover stable to use an all-aluminium monocoque body, making the vehicle lighter by as much as 420 kg compared to its predecessor.
A monococue body supports the vehicle's structural load, without just enveloping the structure, thus reducing the load of the internal frame that bears most of the weight.
Codenamed L405, the new Range Rover, especially the headlamps and the grille, bears a slight resemblance to the popular Evoque.
This fourth-generation vehicle, which was announced in August 2012, is marginally lengthier than the outgoing version and equipped with a new version of the Terrain Response feature, which can sense the terrain the vehicle is in and adjust its setting accordingly.
The new design's wheelbase has been stretched by 40mm. It also sits a little lower and has a slightly wider body compared with the outgoing version.
The five-door off-roader will be available in three engine variants—V8 petrol, V8 diesel and V6 diesel.
The Range Rover models accounted for nearly 14 per cent of Land Rover sales in fiscal 2012.