Some of the other routes offering low fares are Srinagar-Chandigarh (Rs 1,182), Visakhapatnam-Hyderabad (Rs 1,215), Coimbatore-Chennai (Rs 1,220), Goa-Bengaluru (Rs 1,267), among others.

The search on the IndiGo bookings portal also showed the Rs 1,119 fare on Chennai-Bengaluru route in mid-August: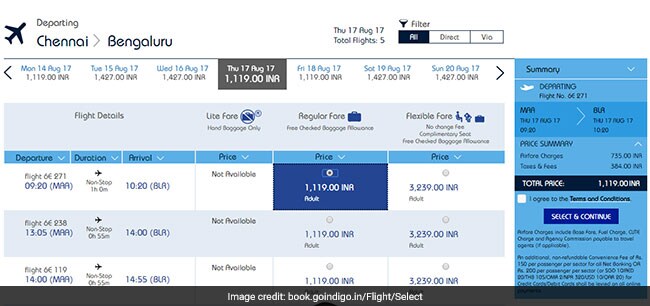 For the Delhi-Jaipur route, the Rs 1,189 fares are available from the first week of August: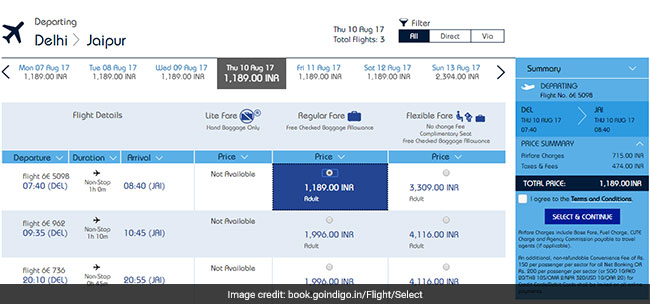 Domestic air traffic witnessed a marginal growth with demand for travel going up by a little over 15 per cent in April over the year-ago period.
Indian carriers together flew 91.34 lakh passengers in April 2017 as against 79.32 lakh passengers in the corresponding month of the previous year, as per monthly traffic data released by the Directorate General of Civil Aviation (DGCA).
IndiGo flew the maximum number of passengers at 37.79 lakh garnering 41.4 per cent of the total market share.
(With PTI inputs)