Airtel Drops Roaming Charges On Calls, Data To Counter Reliance Jio
Airtel said the new offers will come into effect from April 1, 2017.
Edited by
Surajit Dasgupta
| Last Updated: February 28, 2017 09:33 (IST)
Surajit Dasgupta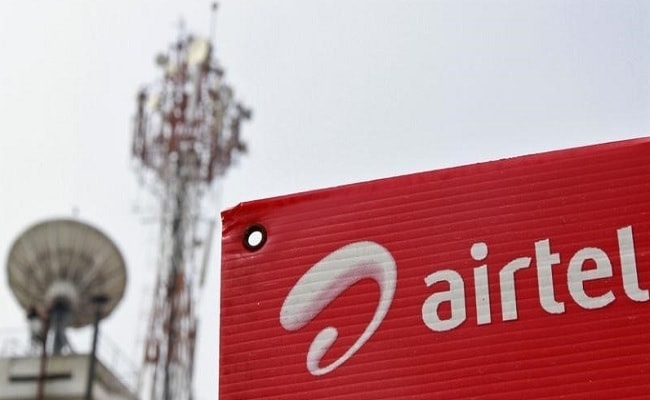 Bharti Airtel today announced that customers of its network will enjoy free incoming calls/SMS while on national roaming and there will be no premium on outgoing calls, starting April 1, 2017. Bharti Airtel also said that there will be no additional data charges on national roaming. Home data packs for customers will apply even while they roam across India, India's biggest telecom operator said. Airtel's move to lift roaming charges comes in the wake of intense competition in the telecom sector after the entry of Reliance Jio. Though Reliance Jio will charge customers after April 1, the operator has said that voice calls would be free on its network and there would be no national roaming charges.

Last year, Vodafone had also announced free incoming calls on national roaming.

Gopal Vittal, MD & CEO (India & South Asia), Bharti Airtel said, "This marks the death of national roaming and the whole country will now be like a local network for our customers, who will not have to think twice before making or receiving calls or using data while traveling outside their home base."

International Roaming

Airtel also announced a new scheme that will help customers cut their bill while on international roaming. Starting April 1, 2017, Airtel customers on international roaming "without a pack (international roaming) will be fully protected from bill shocks through an automatic adjustment that is equal to the daily pack for that particular country," the telecom operator said. "This means that the moment a customer's billing reaches the price of a one day pack for the country, he/she will be automatically moved to that pack."

Even post the exhaustion of pack benefits, customers will continue to enjoy extremely attractive rates for calling and data usage. Call Charges have been reduced by up to 90 per cent to as low as Rs 3/minute and data charges by up to 99 per cent to Rs 3/MB across popular roaming destinations," Airtel said.

Also Read: Reliance Jio's Prime Offer: Here Are 10 Things To Know

Airtel said it already has launched "affordable" international roaming packs for all major countries across the world. These packs come with validity options of 1 day, 10 days, and 30 days and offer benefits including "free incoming calls/SMS, calling minutes and texts both to India and the local country as well as generous dollops of data to stay online."

Here is an example of how Airtel's new international roaming pricing works. When a customer traveling to the US without a pack hits the threshold of Rs 649 (the price of the one day pack for US), he/she will automatically move to the one day pack with free incoming calls/SMS, 100 India and local country outgoing minutes, 300 MB data and a host of other benefits. Similarly, a customer traveling to Singapore will move to the one day pack the moment his/her usage hits the Rs 499 mark.

Also Read:Airtel Acquires Telenor India To Stay Ahead Of Jio And Vodafone: 10 Things To Know

Sunil Bharti Mittal, chairman of Bharti Airtel, said, "At Airtel, we are changing the international roaming paradigm, which will allow our customers to take their number to every corner of the world. As an industry, operators across the world must collaborate to remove the cost barrier to roaming and offer customers the convenience of staying connected without the fear of exorbitant bill charges."



For latest news on Business, like us on Facebook and follow us on Twitter.
Story first published on: February 28, 2017 09:33 (IST)