TCS To Announce Q3 Results Today: Five Key Things To Watch Out For
TCS is expected to report a sales growth of 1 per cent to Rs 29,581 crore in the December quarter on a sequential basis, according to an NDTV Profit poll of analysts.
Edited by
Surajit Dasgupta
| Last Updated: January 12, 2017 13:13 (IST)
Surajit Dasgupta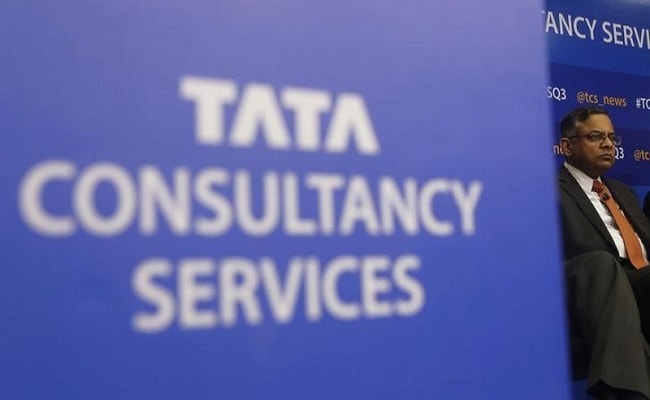 India's biggest outsourcer TCS will announce its results for the December quarter today, kicking off third-quarter earnings season for IT companies. Seasonally, for Indian IT companies, the December quarter is the weakest because of holiday season in its key overseas markets. TCS results would be keenly eyed as it comes at a time of multiple guidance cuts from many IT majors. A confluence of technology transition (cloudification), worsening global macros (since 2012) and sharp cross currency movements have taken a significant toll on overall growth for the sector, Edelweiss Securities said in a report. TCS is expected to report a sales growth of 1 per cent to Rs 29,581 crore in the December quarter on a sequential basis, according to an NDTV Profit poll of analysts. On the widely tracked dollar revenues, analysts expect TCS to post 2 per cent growth to $4,461 million, from $4,374 million in the second quarter.

TCS shares fell nearly 1 per cent to hit an intraday low of Rs 2,303 on the Bombay Stock Exchange or BSE.

Here are the 5 key things to watch out for in TCS Q3 earnings:

Demand outlook

Global events like Brexit, weak oil prices, cross currency volatility and US presidential elections have weighed on the growth of Indian IT companies, including TCS. Besides, automation, digital technologies and artificial intelligence have also hurt cost-arbitrage competitiveness that Indian IT companies had in the past. Nasscom, the industry body of IT companies, has forecast that India's IT services sector will likely grow slower than expected this financial year. Revenue from the sector is likely to grow 8 per cent to 10 per cent in constant currency terms in the fiscal year ending March 2017, lower than an earlier forecast of 10 to 12 per cent, the industry body said. In the second quarter, TCS had reported a sequential dollar revenue growth of 0.3 per cent to $4,374 million.

BFSI and digital

Banking, Financial services and Insurance or BFSI is a key vertical for many Indian IT companies, including TCS, which draws over 40 per cent of its revenues from this segment. Investor optimism for US banking sector has been rising as analysts expect US financial institutions to benefit from rising interest rates and

Lighter regulation under a Trump presidency. A pick-up in US economic growth and higher spending from US financial institutions could benefit Indian IT companies.

Digital has been a key growth area for Indian IT companies. TCS draws about 16 per cent of it revenues from this space, which is growing a much faster rate than other areas. Management commentary on these two key areas - BFSI and digital - would be closely eyed by analysts.

Margin

The July-September quarter was described by CEO N Chandrasekaran as 'unusual Q2'

"Growing uncertainties in the environment is creating caution among customers and resulted in

holdbacks in discretionary spending this quarter. In additional, volatility in markets like India and Latin America also muted revenue growth," he had said. But from a profitability perspective, TCS had delivered a strong margin performance, with operating margin inching up by 94 bps sequentially to 26 per cent. Despite multiple headwinds, analysts remain optimistic on margins picture of Indian IT companies, saying that faster adoption of automation will help support margins.

Diligenta and Japan

In the second quarter earnings call with analysts, TCS CEO N. Chandrasekaran had said that "last two years, we had some multi-quarter structural problems, whether it is Diligenta or Japan. We are out of those things. So we do not have a structural problem. It is important for us to focus on growth and get a good exit rate." Analysts would be closely watching the management commentary on Diligenta, the UK subsidiary of TCS, and its Japan business, which have been a drag on growth.

Commentary on proposed H-1B visa curbs

Analysts would be closely watching the commentary of TCS management, if any, on the proposed curbs on H-1B visas by the Donald Trump administration. Senator Jeff Sessions, who is US President-elect Donald Trump's nominee for the post of Attorney General, has assured lawmakers of taking steps towards pushing legislative measures to curb alleged misuse of H-1B and L1 work visas. A bill has already been introduced in the US, proposing a hike in the minimum wage for H-1B visa holders from $60,000 to $100,000. If the bill turns into law, the margin of Indian IT companies could be significantly impacted, say analysts. In particular, analysts would be watching out for TCS management commentary on measures to offset this margin impact, they say.

At 12:49 p.m., shares were trading 0.33 per cent lower at Rs 2,315.50 apiece on the BSE, whose benchmark Sensex index was up 0.25 per cent.


For latest news on Business, like us on Facebook and follow us on Twitter.
Story first published on: January 12, 2017 12:54 (IST)