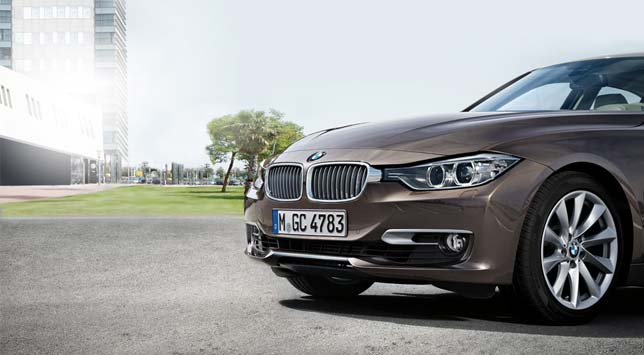 New Delhi: The biggest battle in India's auto industry is being fought right at the top.

At a time when sales of small cars has been on a decline, and SUVs and MUVs are turning out to be the new crowd-pullers, the luxury car segment is doing what it does best—race ahead.

The competition between the top three luxury car makers—BMW, Audi and Mercedes—has never been this close, and the margin is only coming down with each passing month.

This has led to a slew of launches over the year, and the latest in the list will be the BMW F30 series, the sixth generation of the famed 3 Series, which will be launched on July 27. The car was launched in Europe last October.

The vehicle will compete with the Audi A4 and the Mercedes C-Class in the Indian market.

While the new 3 Series scores over its predecessor on most fronts, the most noticeable feature is the headlamps which extend right up to the split kidney grille. The latest version is also slightly bigger in size and offers more head room and leg room.

Multiple engine options are offered in Europe—both petrol and diesel—but there is no clarity on the number of options that will be available in India. There are reports, however, which state that the car will come in two petrol and two diesel variants.

The vehicle will first be launched in Mumbai, followed by subsequent launches throughout the country.

This will be the second big launch for BMW in India, the first being the Mini, which came in April.

BMW currently leads the luxury market segment in the country, but has seen sales decline this year, while German rival Audi is fast catching up.

According to figures released by the Society of Indian Automobile Manufacturers (SIAM) earlier this month, Audi's sales in the first three months of the fiscal have jumped by 52.15 per cent to 1,908 units from 1,254 units in the year-ago period.

On the other hand, sales of BMW declined by 12.16 per cent to 2,088 units as against 2,377 units in the same period last year.

Mercedes Benz, too, witnessed a 24.41 per cent fall in its sales at 1,257 units compared to 1,663 units in April-June 2011.