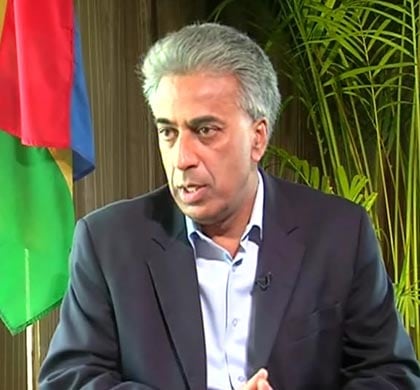 New Delhi: In a move that's likely to send the blood pressure of opposition parties shooting up, the government has decided that Home Minister P. Chidambaram will head a group of ministers in charge of deciding how much companies should pay for spectrum. Parties like the BJP have been demanding that Mr Chidambaram be formally held accountable for the telecom or 2G scam that is being investigated by the CBI.

Pranab Mukherjee was the chair of this group till he quit last month as Finance Minister to run for President of India. He was replaced by Union minister Sharad Pawar, who recused himself as the chairman on the day that the ministers were meant to hold their first meeting. The appointment of Mr Chidambaram is a move by his party to prove to the opposition that it will not succumb to the pressure levied by the BJP and others for an investigation against him.

The ministers will, among other things, decide on the one-time fee for existing holders of second-generation spectrum. The Union Cabinet will give a final go-ahead on the fee. The Telecom Regulatory Authority of India (TRAI) had recommended that telecom firms holding more than 6.2 MHz of 2G airwaves will have to pay a one-time fee.

The telecom space in India has turned into a minefield over the last few years, spawning India's largest-ever swindle. A Raja, who was Telecom Minister in 2008, is accused of favouring companies who bribed him to get second-generation frequency and licenses. At the time, Mr Chidambaram was Finance Minister; the opposition alleges that he did not take any action to check Mr Raja's alleged scam. Earlier this year, the Supreme Court cancelled 122 of those licenses and said they must be auctioned. The ministers' group will oversee the bidding process, but the reserve or base price will be determined by the cabinet. The Supreme Court has said that the auction must be completed by the end of August.

TRAI has controversially fixed the reserve prices for the auction of spectrum for 900 MHz at Rs 7244 crore, while that for 1800 MHz was fixed at Rs 3622 crore.

The prices is estimated to be 10 times higher than what was fixed during the first round of spectrum allotment in 2008.

Telecom companies have claimed that this reserve price is too high, and that buying spectrum at the new prices will result in a 100 per cent hike in charges for consumers.

The other members of the group of ministers will also include current Telecom Minister Kapil Sibal, Law Minister Salman Khurshid, and Deputy Chairman of the Planning Commission Montek Singh Ahluwalia .