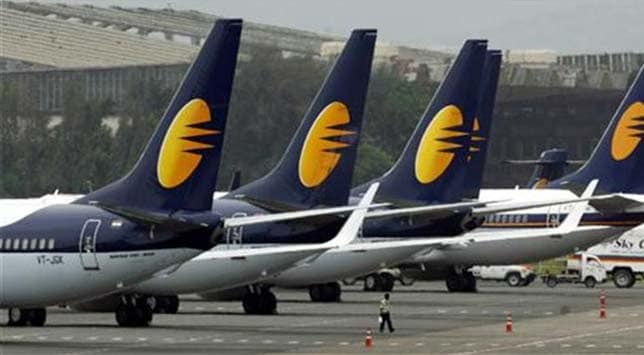 New York: India's largest private airline Jet Airways said on Friday that it could not complete its sale and lease-back of aircraft in fiscal 2011-12 because European banks are hesitant about lending to Indian carriers after seeing Kingfisher Airlines' financial woes.


This could hamper plans of other domestic airlines, including Jet Airways, who are trying to raise $1 billion in external commercial borrowings after the Indian government allowed such a move in the Union Budget 2012.




In a management call with analysts, Jet Airways' executives said the airline had been looking to raise $200 million from sale and lease-back of 10 to 12 planes in fiscal 2012. However, it was unable to close the deal because European banks did not want to lend to Indian carriers because of what Kingfisher Airlines is going through. Jet will now attempt to complete the sale and leaseback programme in the current fiscal.


Kingfisher Airlines is struggling with debt estimated at about Rs7,000 crore. After it defaulted on tax payments earlier this year, its bank accounts were frozen, severely curtailing its ability to fly its full fleet – it ultimately shut down the majority of its centres and reduced its fleet strength from over 60 to just 16.


Analysts say the sale and leaseback programme is important for Jet Airways to meet its loan repayment obligations. The carrier has total debt of Rs 13,100 crore as of March 2012. The company is also trying to raise funds via external commercial borrowings – it earns 35 per cent of revenues in US dollars, while 45 per cent of its costs are in that currency.


From a revenue perspective, though, Jet Airways has benefited from competitor Kingfisher Airlines' downsizing operations in the past six months. Reduction in capacity by Kingfisher has given more pricing power to Jet and other Indian carriers. Since November 2011, Jet Lite/Jet Konnect has increased airfares 23 per cent and its full service carrier Jet Airways has raised fares by up to 15 per cent.


"The full impact of the increase in airfares will be felt in the first quarter of FY13," said Sudheer Raghavan, Chief Commercial Officer for Jet Airways. "Market growth slowed down in Q4FY12 but it has already picked up in April. We also expect international business and the demand in countries we operate in to remain robust despite the ongoing crisis in the Eurozone."


However, the civil aviation regulator has warned airlines against price-gouging in the wake of reduced availability of seats, and has threatened action against undue hikes.


In a letter to the chief executives of all domestic airlines, the Director General of Civil Aviation earlier this month said the agency has observed a hike of 15-20 per cent in the price of air tickets on a month-on-month basis. However, there has been no increase in operational costs in the same period, the DGCA pointed out.


Operationally, Jet Airways is planning to pull out of loss making routes like Delhi-Colombo and stop some flights from southern India to destinations like Dubai. It has already cancelled one flight to Johannesburg. Simultaneously, it is looking at adding flights on profitable routes in the Middle East and South East Asia.


Jet Airways will take deliveries of four wide-body aircrafts taking its total wide-body fleet to 15 by the close of fiscal 2012-13. However, it will also reduce its narrow-body fleet, currently 101 strong, by about 6 to 7 per cent.


In its financial results declared Thursday, Jet Airways standalone losses were at Rs 298.1 crore for the quarter ended March 2012, up from Rs 124.5 crore in the corresponding quarter in the last fiscal. On Friday, Jet Airways shares fell sharply by 2.05 per cent to close at Rs 314.60 on the Bombay Stock Exchange. The benchmark Sensex closed almost flat at 16,217.82, or 0.03 per cent lower.


For the quarter ended March 2012, Jet Airways, combined with Jet Lite, had a 29.3 per cent market share, the most among domestic carriers.