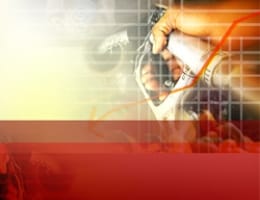 Sigve:
Sigve Brekke, managing director of Indian telecom firm Uninor on Thursday called upon the government to make the 2G spectrum auction process transparent and for all available spectrum to be put on the block.


Speaking to NDTV Profit, Brekke added the government should publish "full inventory of spectrum available".



Uninor remains interested in the auction process, he said, but added that "Participation will depend on final rules for auction."


Earlier this month, the Supreme Court of India cancelled all 22 licences of Uninor, a joint venture between Norway's Telenor and Indian realty firm Unitech, along with a 100 other licences held by other telecoms.


Following the decision, Telenor, which holds more than 67 per cent stake in Uninor, decided to write off about $721 million invested in its India operation.


On Thursday, another foreign firm Etisalat decided to write off about $ 820 million from its India business, which operated under the name of Etisalat-DB, a partnership between the UAE firm and India's real estate DB Group. Etisalat DB lost 15 licences due to the apex court's ruling.