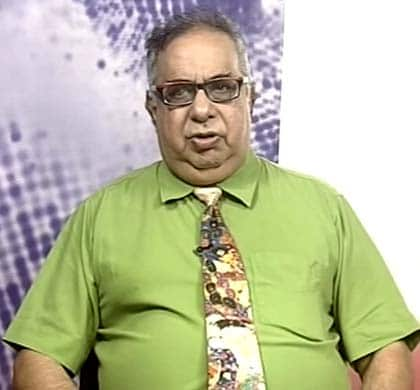 New Delhi: Bajaj Auto, one of the biggest two wheeler and three-wheeler companies in the world, has rewarded the top brass with a 40 per cent pay hike. Rahul Bajaj, the company's chairman, got remuneration of Rs 11 crore during the financial year 2011-12 against Rs 7.8 crore during 2010-11.



The company reported a 19 per cent growth in the consolidated revenue at Rs 20,201 crore. The company's consolidated profit after tax fell over 11 per cent to Rs 3,045 crore against Rs 3,455 crore.





Here are some takeaways from the Bajaj Auto annual report for 2011-12:



• Rajiv Bajaj, managing director, Bajaj Auto, received a jump of 46 per cent in pay and received remuneration of Rs 10.16 crore against Rs 6.93 crore in the year ago period.



• Madhur Bajaj, the company's vice chairman, got a 43 per cent hike in pay at Rs 8.3 crore.



• The overall employee benefit expenses were cut to 2.7 per cent of the total revenue at Rs 540 in 2011-12. The company spent 2.9 per cent of the revenue at Rs 450 crore in 2011 on employee benefits in 2010-11.



• Bajaj Auto's cash and cash equivalent stands at Rs 1,178 crore for 2011-12 against Rs 228 crore in the year ago period. The overall surplus cash and cash equivalent stood at Rs 5,451 crore.



• In FY2012, Bajaj Auto sold over 3.83 million motorcycles in India and abroad. In doing so, it grew sales by 13.2 per cent over FY2011, which was lower than in the previous two years. However, as mentioned earlier, sales growth was muted for the industry as a whole, which grew by 13.7 per cent versus over 24 per cent in the last couple of years. Thus, despite lower growth, Bajaj Auto held on to a share of over 32 per cent.



• Rahul Bajaj, the company's chairman has admitted that FY2012 has been disappointing on the domestic front. After growing at over 39.6 per cent in FY2010 and 35.5 per cent in FY2011, domestic motorcycle sales in FY2012 grew by 6.3 per cent. "The reasons may be many. Yet, the fact remains that the market grew faster, at over 11%. It is imperative that Bajaj Auto increases its domestic motorcycle sales and market share in the years ahead," he said in his letter to shareholders.