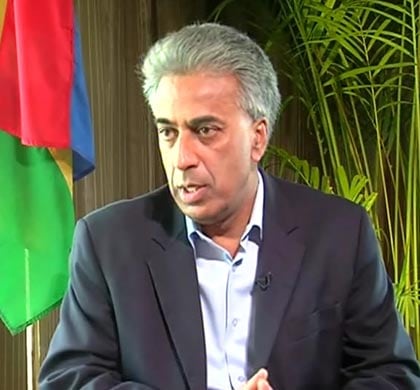 New Delhi: Titan is eyeing big bucks from its fashion accessory brand Fastrack with a revenue target of Rs 3,000 crore in the next few years. Moving on from just watches and sunglasses to now bags, belts wallets, Fastrack from Titan is growing up quicker than most brands.



It has a compounded annual growth rate of over 54 per cent over the past 7 years.



Bhaskar Bhat, MD, Titan said that the company plans to grow the brand rapidily.



"Last year across all categories we sold four and a half million pieces and the turnover was about Rs 615 crore, 2011-12 and we are looking at a turnover of Rs 850-880 crore this year," he told NDTV Profit. The company, that sells jewellery, high-end wrist watches, reported net sales of Rs 8,838 crore.



The company is planning to focus on youth for growing the brand.



"From Rs 800 crore, we can go to Rs 3000 crore in the next 4 or 5 years," Bhat added.



Fastrack plans to launch helmets, bicycles in the next two years. The company also sees potential for Fastrack to go global.



"Fastrack has the potential of going global primarily because the segment is borderless," he said.



Currently Fastrack contributes 36 per cent of Titan's watch division profits. Titan plans to add 200 Fastrack stores during this fiscal and expects to sell 4.6 million watches, over 1.1 million sunglasses and a million other accessories this year



Analysts say with the watches and jewellery business going through a lull, Fastrack could just be the biggest growth driver for Titan going forward. According to recent report by Enam Research, margins will be under pressure for Titan due to the rupee depreciation (alongside less than adequate price hikes in watches) and store rollout expenses. Enam also says withdrawal of 1% excise duty on gold jewellery will be negated to a large extent by 2% increase in excise duty for watches.



Volatility in the rupee is affecting the company's costs as it imports watches. In the jewellery business, the falling rupee is not allowing the company to benefit from a fall in the international gold prices.



Bhat says that this is a temporary phase.



"These are certainly challenging times," he said.