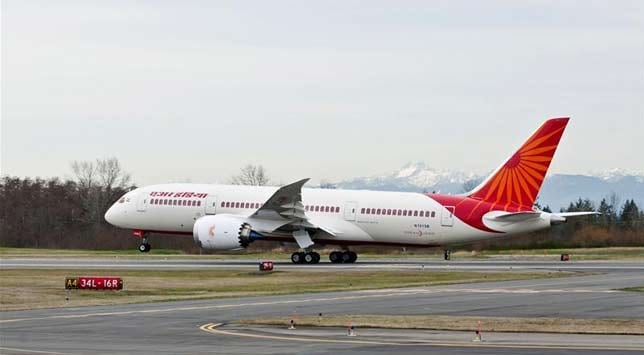 New Delhi: India's most awaited aircraft, the Dreamliner, will most likely arrive this month, after a delay of nearly four years.

State-run Air India had placed orders for 27 such aircraft six years ago, and the first batch was supposed to be delivered in September 2008. However, the delivery was delayed due to design and production issues at Boeing, the maker of the aircraft.

This led to a compensation battle between the government and the plane maker, and was resolved only last week, when the cabinet committee on economic affairs approved the compensation package for the delay.

Here are a few facts about the Dreamliner:

1. Japanese airline All Nippon Airways was the first airline to have taken delivery of the aircraft and use it for a commercial flight. The airline has placed an order for 50 aircraft.

2. On October 26, 2011, the 787 Dreamliner made its maiden commercial flight from Tokyo's Narita airport to Hong Kong. There were 240 passengers on board.

3. The long-range, twin-engine aircraft is Boeing's most fuel-efficient aircraft. Boeing says the plane consumes 20 per cent less fuel compared with the similar-sized 767. Better fuel efficiency means lower flying costs.

4. The 787 comes in four variants, with the longest-range variant capable of flying over 15,000 km non-stop.

5. The 787 will help Boeing to cover some turf that it has ceded to rival Airbus. The European aircraft maker has outpaced Boeing globally in deliveries for the past nine years and in orders since 2008.

6. Coincidentally, the 787 made its first flight exactly 53 years after Boeing's first ever jetliner, the 707.

7. Key features of the Dreamliner, apart from better fuel efficiency, include ambient lighting and higher air pressure, which will make an altitude of 8,000-10,000 feet feel more like 6,000 feet.

8. Other features include 30 per cent bigger windows that can be dimmed electronically, seat-to-seat email and bidet-equipped lavatories. Bidets, of course, are optional.

9. In India, the Dreamliner will cost around $210 million, cheaper than the widely-used 777, which costs $260 million.

10. According to the company's website, as many as 47 airlines across the world have ordered nearly 900 Dreamliners.