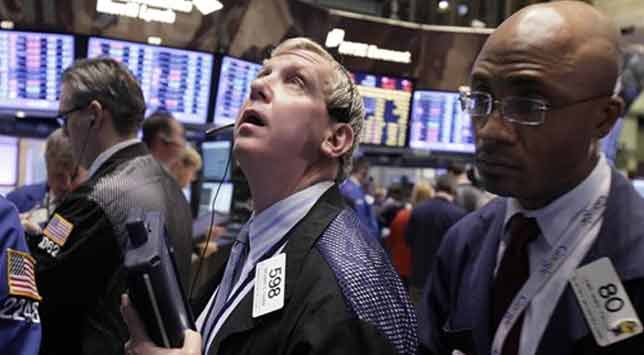 New Delhi
:
A week after telecom regulator TRAI released its spectrum auction proposals, Norwegian telecom company Telenor on Monday informed the Oslo stock exchange that it has written down its Rs 14,500 crore investment in India.
In an interview to NDTV, Sigve Brekke, Telenor Group Executive Vice President and Head of Telenor Asia operations, says the government is forcing Telenor to quit even though it came with the intent to compete and invest in India's telecom market. He says TRAI's proposals for auction are not in sync with what the Supreme Court had ordered.
Below is the complete interview. Watch the accompanying video here.
The TRAI recommendations have clearly taken the entire telecom industry by surprise. Is this perhaps the worst you could have expected?


No, it's worse than that. I never expected something like this to come out. My focus is actually on the Supreme Court order, what the Supreme Court's order is asking the government to do. In my view, the government is not doing what the Supreme Court has said.
But to be fair to the government, this is also one chance to fix all those regulatory issues because we know that there has been a lot of policy instability in the telecom sector. Everybody is looking for clarity. So, instead of coming up with one solution, looking at the SC's order in isolation and come up with recommendations, why not fix all?


I have nothing against fixing it all. But it is fixing it all in way that you are actually not fixing it. Remember what the SC said, what happened in 2008? In 2008, four new licenses were given out on the first-come, first-served policy. They were given out because the government of India wanted to increase competition, it was not about long term future. That is what the Supreme Court looked at and that is what the Supreme Court order is about. The problem with the recommendations now is that what they are not fixing is a problem and they are trying to fix everything else. When you are auctioning out 5 megahertz; it is not even an auction. It is a way for the government to set a price level for what's happening in Step Two, Three, Four, Five, Six….
So what you saying is that there is an artificial scarcity that has been created and 5 megahertz is quantum, it should be much larger. Is that correct?


That's correct. (There is) No auction in the world that has 5 megahertz, I have just checked it. There needs to be supply and there needs to be demand and demand for 5 megahertz is way above the supply. The government is limiting the supply because they want to increase the price so that price can be used in all future auctions. And that is definitely not talking about the Supreme Court order that they are talking about.
Q: One is of course that there is an artificial scarcity that is being created as you mentioned. The other is the reserve price per se. Everyone in the industry feels that it is way too high, almost 10 times higher than its 2008 price and 5 times higher than what was the reserve price for the 3G auction. Do you also believe that the reserve price is making the auction viable?


I think what the government is trying to do here, it is looking at the long term future of telecom in India and they are very much focusing on the data technology, which is fine. They are talking about 4G, 5G and then they are working backwards and then it ends up at a price for spectrum that may be a price applicable for a 4G-5G future cup of data. I'm using that same price applicable for a voice spectrum. So, it is like, 'you take from the masses and pass on to the classes.' And my point is that you are trying to find a solution, data service that is way ahead of the future. Secondly, it is just for the upper part of the consumer and then you are passing the bill to a group who cannot afford it.

That is probably the reserve price. And when you put that very high reserve price on the 2G spectrum, then you are passing that over to the companies. If they want to take it and pass it over to the consumers, and if this is going to be the policy, then we are not staying. We will quit. So, at the end of the day, Indian consumers are losing and that's what not the Supreme Court's intention.
So as a large telecom giant that has invested billions in the Indian market, if these recommendations are accepted by the government, you will quit. Is that correct?


Yes. We are very clear on that. We came here with certain obligations, certain rules. We have invested Rs14,0000-14,500 crore. We have just started our operations. We have 4.2 crore customers today. We really have that long-term view. But if we put the recommendation that TRAI has come up with in our business plan, it is impossible for us to succeed. My clear message to the government is that if you are accepting those regulations, we are forced to leave.
It is a very strong statement coming from you. When we spoke two months back, we saw the kind of commitment Telenor had to the telecom market. You were actually there on the ground, talking to customers, dealers, saying that you are in the business in the long term. You are looking at participating in the next auction. What is that the government can do, given the current proposals to make this a more viable option, to ensure that players like you don't leave the market?


Well, there are three issues and I have talked about two of them already, the starting price and the reserve price. It is a limited 5 megahertz, which makes us impossible for us to go through the auction. The third issue is the rollout obligation and people have talked a lot about that. But that is an old demand that has been refused and there is no coming back from that. The idea of the rollout obligation is to ask all the 10 or 12 telecom players to roll out a tower in every village above 2,000 population.

The government has a policy that everyone in India must have a mobile network. But you have to allow the industry itself to come up with a solution. So, that idea itself is killing the business plan. So, what I urge the government to do is to go back and look at what the Supreme Court is actually saying and can we then do something to improve that order as quick as possible. At the same time, we have a plan for the following steps to deal with the long term future.