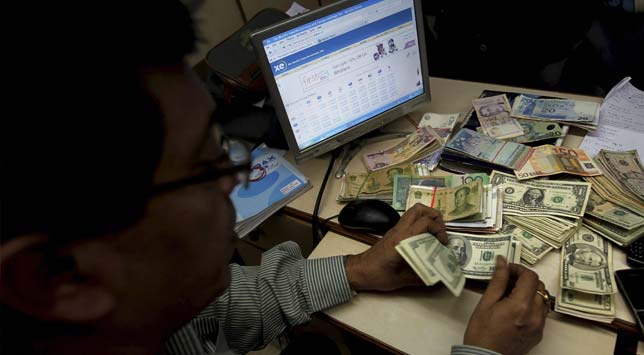 Washington
: State-owned oil marketer Indian Oil and private sector refining-to-retail conglomerate Reliance Industries are now among the world's 100 largest listed companies, according to the Fortune Global 500 list for 2012.
While public sector Indian Oil came in at Number 83, bettering its rank of 98 last year, billionaire Mukesh Ambani-promoted RIL was at No.99, sandwiched between Deutsche Post and China State Construction Engineering, making it the first private sector Indian firm to make the top 100.
Six other Indian firms have made it to the Global 500 list, taking the Indian tally to eight. Of those, five are state-run entities. The only other private sector firms are Tata Motors (357) and Tata Steel (401). However, these are the same eight firms that made it to the list last year.
Other state-owned companies in the list are State Bank of India (285), and oil marketers Bharat Petroleum (225), Hindustan Petroleum (267) and Oil & Natural Gas Corp (357).
Oil marketing company Indian Oil has a market capitalisation of Rs 64,146 crore, but is backed by the government and, therefore, has access to funds that most private sector companies don't.
Reliance Industries, which has a market capitalisation of Rs
2,39,713 crore, according to the Bombay Stock Exchange, was founded in 1966 by Dhirubhai Ambani, who rose from humble origins to build one of India's best-known conglomerates, starting with textiles.
He took the company public in 1978, and later handed over the reins to his sons Mukesh and Anil, who subsequently had a bitter parting of ways, splitting the firm amongst themselves. While Mukesh kept the refining and textiles, and went on to the build the world's largest refining complex at Jamnagar, Anil kept telecommunications and financial services, among other things.
Mukesh Ambani, now Asia's second richest person, subsequently diversified into retail and, more recently into broadband and media, and is also looking to enter the financial services space. Through RIL, Ambani also owns the Mumbai Indians cricket team in the Indian Premier League.
Currently, RIL

generates up to $1 billion in free cash every quarter and held $13.8 billion at end-March. It also operates the lucrative KG basin off the eastern Indian seaboard that holds large natural gas reserves.
Fortune's global list of world's 500 largest companies for 2012, compiled on the basis of latest annual revenue figures, is topped by Royal Dutch Shell ending retail giant Wal-Mart Stores's two-year winning streak. In second place is energy firm Exxon Mobil, followed by Wal-Mart Stores, energy company BP, and oil producer and refiner Sinopec Group.
(With inputs from Press Trust of India)