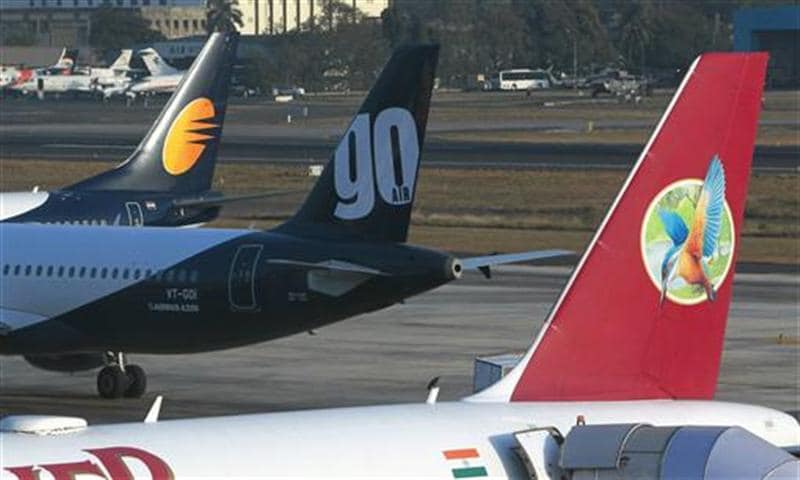 New Delhi: Average domestic air fares in India have been found to be lower than some major world aviation markets, including US and Britain, according to a study based on IATA data.



The finding has come in the backdrop of aviation regulator DGCA asking Indian carriers to make ticket prices more rational and reasonable following recent outcry over a major fare hike on various domestic sectors.



A comparison of average domestic fares prevailing in some countries for air travel above 2,000 km showed that those in China were higher than in India by 87 per cent, those in Australia by 182 per cent, in Canada by 162 per cent and in the US by 119 per cent.



The air fares were analysed on the basis of PAX-IS data of the International Air Transport Association (IATA) which the global airlines' body compiles from the tickets sold by all IATA carriers.



Taking one $ equivalent to Rs 55, the average Indian domestic fares for travel up to 750 km stood at $60 (Rs 3,300), between 750 and 1,000 km at $81 (Rs 4,455), between 1,000 and 1,400 km at $108 (Rs 5,940), between 1,400 and 2,000 km at $120 (Rs 6,600) and over 2000 km at $130 (Rs 7,150).



Compared with this, the air fares in Australia were $186 for a distance band of up to 750 km, $195 for 750-1,000 km, $248 for 1,000-1,400 km, $290 for 1,400-2,000 km and $367 for over 2,000 km of air travel, the figures showed.



Similarly for China, these were $104, $129, $156, $191 and $243 respectively for these different distance bands. In Canada, the average domestic fares were $228, $273, $312, $327 and $341.



In the US, the average fares were $179, $198, $231, $255 and $285, while in the UK, it was $156 and $221 for the first two distance bands, the data showed.



Industry sources said while it was evident that Indian domestic fares were the lowest among the major domestic aviation markets, there was a "complete mismatch" between the fares and costs of operation in India.



They said the operating costs in India were much higher than these countries due to high taxation on jet fuel, rupee depreciation and airport charges, which were contributing to significant losses for the Indian carriers.



However, due to the recent hike in airfares, the Directorate General of Civil Aviation last week directed domestic carriers to have a "relook at route-wise fares and make them rational and reasonable".



DGCA chief E K Bharat Bhushan, who had met top airline officials, expressed concern over "a disproportionate spurt" in airfares on various sectors.



He had also sought to know reasons behind this increase when jet fuel prices had gone up just by 16 per cent this month compared to June last year.



The airline bosses had then agreed that they would reduce ticket prices by 5-20 per cent fares in the highest fare slab.



DGCA has set up a fare monitoring cell which keeps a tab on the movement of fares in a bid to check any unfair hike in air ticket prices.



The regulator has been receiving a large number of complaints against the abnormal high ticket prices of various airlines on the same sector.