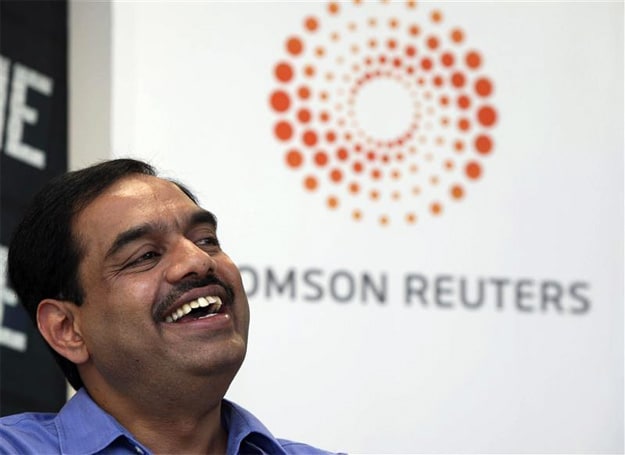 Infosys chairman emeritus N.R. Narayana Murthy today said long-time chief financial officer V. Balakrishnan, who will step down from the post effective October 31, will "undoubtedly" be in the reckoning for the top slot at India's second largest IT services company.

On October 12, during the announcement of its second quarter results, Infosys said CFO Balakrishnan would move on to head the company's business process outsourcing, banking products and India businesses. Together, the three verticals account for nearly 10 per cent of Infosys' annual revenue (Rs 9,860 crore in the quarter ended September 30).

Rajiv Bansal, currently the vice president (finance) at Infosys, will succeed Mr Balakrishnan. Mr Bansal reports to Mr Balakrishnan in his current role.

Although Mr Balakrishnan told NDTV that the management change was in line with the company's policy of leadership development, the announcement led to widespread speculation on whether Mr Balakrishnan, who was CFO for six long years, was being sidelined in the company hierarchy.

"Bala is an extraordinary individual. He represents the best traditions of Infosys. In keeping with that tradition, he has decided to voluntarily give up the CFO position in favor of a younger candidate – Rajiv Bansal – like Mohan did in 2006," Mr Murthy said.

"Bala has his plate full with several critical responsibilities in the company and continues as a very important member of the board. I have no doubt at all that the Nominations Committee will look at him at the time when they have to choose the next CEO," Mr Murthy added.

Shares in the company had fallen sharply on Friday when Infosys announced its second quarter earnings. Some analysts had attributed the sharp fall in shares to the departure of Mr Balakrishnan.

"The departure of the CFO will continue to be an overhang on the stock in the near term, although he is not leaving the company," Ankur Rudra of Ambit Capital told Reuters last week.

Infosys, which has seen a slew of management changes in the last couple of years, is likely to appoint a new COO as early as next year to smoothen the transition after S.D. Shibulal completes his term in fiscal year 2013-14.

B.G. Srinivas and Ashok Vemuri are seen as the other contenders for the CEO's role after Mr Shibulal's exit.

"Each of the three contenders has greater than seven years ahead of them before retirement, which will be taken positively by the markets," brokerage firm Espirito Santo said in a report earlier this week.

Shares in Infosys closed 0.5 per cent lower at Rs 2,354.45 on the BSE, underperforming the broader BSE IT index, which ended 0.14 per cent lower.