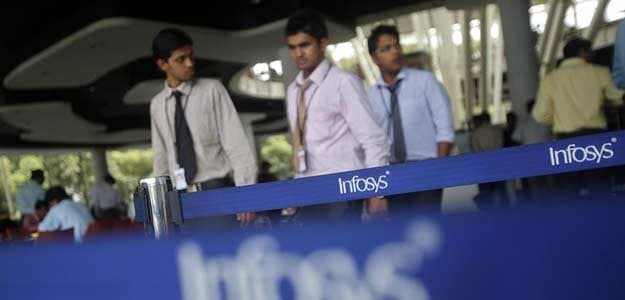 London
:
Software services major Infosys today got listed on NYSE Euronext London and Paris markets, becoming the first Indian company to be admitted to trade on the leading global stock exchange. Infosys CEO and managing director S D Shibulal was in London to open the market by ringing the bell at 01.30 p.m..
Infosys will trade on NYSE Euronext under the ticker symbol INFY. Infosys began trading on the NYSE on December 12, 2012 and trades under the same ticker symbol INFY. The trading price could not be immediately ascertained.
As an NYSE listed company, Infosys obtained its cross listing on the NYSE Euronext Paris professional segment through the fast path program, Infosys said in a statement today.
Bangalore-based Infosys was founded in 1981 by seven people and today has revenues of over $7 billion and employs more than 1.55 lakh people.
The globalisation of the Indian technology sector was pioneered by Infosys that now represents 24 per cent of Indian exports and 13 per cent of the Bombay Stock Exchange (BSE) benchmark index Sensex.