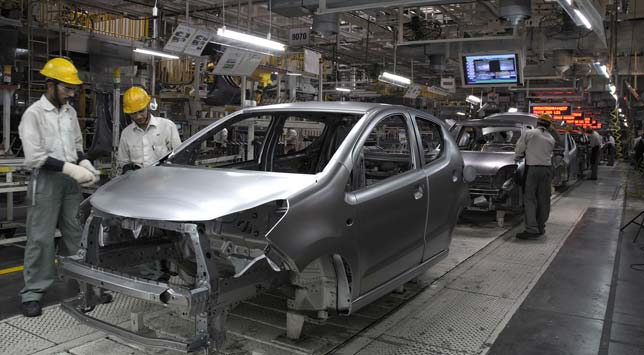 Bangkok: Maruti Suzuki today said its internal inquiry is on to identify culprits of the violence that rocked the Manesar plant 20 days ago, killing one senior official.



The country's largest car maker also said it was expecting more arrests after all the leaders of workers union of the plant have been apprehended by the police in relation to the incident.



"The internal inquiry by the company to identify all the culprits for the Manesar violence is on course. The company continues to extend full support and cooperation to the police and administration," Maruti Suzuki India (MSI) said in a statement.



MSI further said the company's top management has met the injured employees the attack in the last few days.



"The management has also met all the supervisors and managers of the Manesar plant," it added.



Last week, the company had said it was considering to deploy advanced safety measures for its employees at the unit.



The company, which had declared a lockout at Manesar plant after the July 18 violence in which a senior executive was killed, said it is still concerned about the safety of its employees and the production shut down will continue.



The unit is currently being guarded by the Haryana police with few hundred policemen stationed inside the complex.



Following the violence and arson, MSI had on July 21 announced a lockout at the unit.



"The company continues to be concerned about the safety and security of its people, hence is not in a position to take a decision on resuming operations at the Manesar plant," the statement said.



MSI further said it will announce its decision to reopen the plant only when it is assured of employee safety.



MSI's Japanese parent Suzuki Motor Corp (SMC) had said the Manesar unit is in a condition to resume operations but would not do so as safety was yet to be restored.



SMC had earlier said a mob of approximately 100 workers damaged "the buildings of the plant office and the security office" but "there is no heavy damage to the plant facilities".



Earlier, the Haryana government had set up a special investigation team, headed by Assistant Commissioner of Police Ravinder Tomar, to probe the incident.



The state government has also appointed eminent criminal advocate KTS Tulsi as a special public prosecutor for the case.