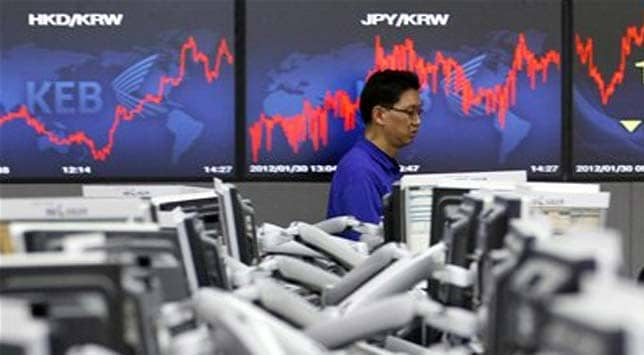 New York: Seeking to assuage concerns over inordinate delays in giving approval to mega projects, Finance Minister Pranab Mukherjee today said the government is making efforts to reduce the time lag in clearing the proposals.



"We are trying to reduce the time lag so that the projects could be cleared as expeditiously as possible," Mukherjee said, when asked about the steps being taken by the government to prevent delays in giving clearance to real estate projects.



At the post-Budget customary interaction with industry leaders, he said the government is aware of the developer community's concern of unusual long time taken in clearing the projects at different levels.



The government has formed a committee of group of ministers regarding clearances, especially the environmental approvals, to address this issue, Mukherjee said.



"Through the instrumentality of group of ministers, currently we are addressing mega power projects, its coal linkage and environmental clearances -- all three taken together," he said.



Raheja Developers Chairman and Managing Director Navin M Raheja said that over 50 clearances are required to obtain to start construction of a project and it usually takes about two years to receive all the approvals.



Talking about the Land Acquisition, Rehabilitation and Resettlement Bill, 2011, Mukherjee said it has already been tabled in the Parliament and went to the Standing Committee for its recommendations.



"The Land Act is under the consideration of the Parliament. As soon as the relevant standing committee makes its recommendations available, we will definitely enact," he added.



Confederation of Real Estate Developers Associations of India had earlier opposed the Bill, which was tabled last year, saying that land acquired by private companies should not be covered under it as this would lead to a sharp rise in land cost and affordable housing would become impossible.



According to the Bill, rehabilitation and resettlement provisions will apply only when private firms buy land for a project of more than 100 acres in rural areas or more than 50 acres in urban areas. The compensation to land owners will be four times higher than market rate in rural areas, along with other benefits.



During the discussion, Raheja reiterated the long-standing demand of the real estate developers to grant industry status to the sector, especially the housing segment "for the economically weaker section and low income group".



Besides, factors like rising debt, high cost of borrowing, unaffordable land cost, unavailability of manpower due to employment through MGNREGA and very low FAR (floor area ratio) are affecting the real estate developers, Raheja said.



Reacting to Raheja's objections, Mukherjee said: "Housing is an important sector. Keeping that objective in view, I have given two concessions to the affordable housing."



In the Budget for 2012-12, the Finance Minister proposed allowing external commercial borrowings (ECBs) for low-cost affordable housing projects to generate required funding for such projects.



ECBs are permitted by the government for providing additional source of funds to corporates and PSUs for financing expansion as well as for fresh investment in various sectors.



The Budget also proposed to set up Credit Guarantee Trust Fund to ensure better flow of institutional credit for housing loans. Besides, the government enhanced provisions under Rural Housing Fund to Rs 4,000 crore from Rs 3000 crore earlier.



Mukherjee also proposed extending the scheme of interest subvention of one per cent on housing loan up to Rs 15 lakh, where the cost of the house does not exceed Rs 25 lakh, for another year.



The limit of indirect finance under priority sector was too enhanced from Rs 5 lakh to Rs 10 lakh in the Budget for 2012-13.



Service tax was also exempted on construction activities in specified infrastructure, canals, irrigation works, post-harvest infrastructure, residential dwelling and low-cost mass housing up to an area of 60 sq metre under the affordable housing scheme in partnership.



The Finance Minister also raised exemption on monthly service charges for housing societies to Rs 5,000 from Rs 3,000.