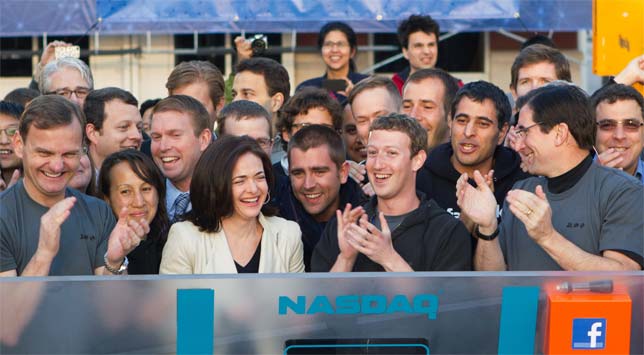 Houston: The fortune of Mark Zuckerberg, the co-founder of the world's largest social-networking company Facebook, fell to $14 billion on Tuesday from $16.2 billion on Friday, as shares dropped 9.6 per cent to $28.84.

"It seems to be a clear reflection that there was just too much stock issued, that the valuation was aggressive and that a lot of people who lined up to buy it really had no intention of holding it," Jack Ablin, chief investment officer of BMO Harris Private Bank, said.

The bank oversees assets of about $60 billion. The 28-year old Zuckerberg is now $800 million behind Luis Carlos Sarmiento, who ranks 40th with a fortune of $15.5 billion on the Bloomberg Billionaires Index, a daily ranking of the world's wealthiest people.

Facebook began trading publicly on May 18 following one of the most anticipated stock offerings in history. Facebook's initial public offering (IPO)was priced at $38 a share and raised $16 billion for the company and some of its early investors.

It had valued the company at $104 billion, more than Amazon. com at $98 billion at that time.

But the stock's public debut was marred by technical glitches at the Nasdaq stock market that delayed trading. And the company, along with the investment banks that led the IPO, is the subject of at least two shareholder lawsuits.

Facebook calls the lawsuits "without merit". The stock plunge has also pushed the purchase price for photo-sharing site Instagram below the $1 billion that Facebook offered last month.

Facebook is paying $300 million in cash plus about 23 million shares of common stock to acquire Instagram. The deal is now valued at about $963 million.