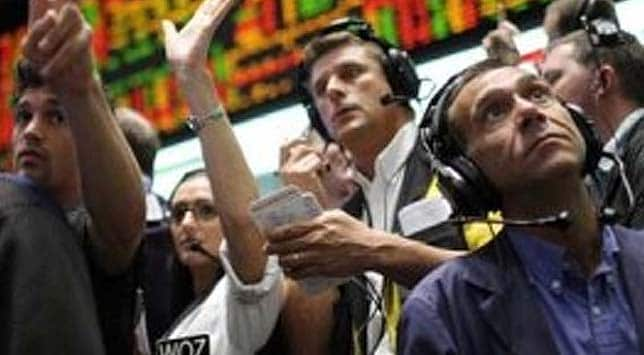 San Francisco: Asian markets traded flat to negative on Wednesday tracking a similar trend in US markets overnight. The US Dow Jones Industrial Average touched 13,000 briefly for the first time in nearly four years. Traders said that the bailout of Greece was now priced in. The street was now concerned about the surge in oil prices. On Tuesday, WTI Crude-oil futures rallied 2.5 per cent to settle at a nine-month high at $ 106.25. That was oil's highest settlement since early May 2011.



Budget blues



The finance ministry is believed to have approved around 16 per cent increase in the plan spend -- Gross Budgetary Support (GBS) -- for the next fiscal. The plan expenditure for 2012-13 would be around Rs 5.12 lakh crore, up 16% over the Rs 4.41 lakh crore for provided for fiscal 2011-12. The Planning Commission had asked for an18 per cent hike in the plan expenditure. Earlier, expressing concern over the rising fiscal deficit, the Planning Commission asked all ministries to restrain from proposing more than 15% increase in the Plan expenditure.



ONGC divestment



The government is likely to finalise timeline for auctioning of five per cent of its stake in oil major ONGC to institutional investors on February 24 with a view to garnering around Rs 12,000 crore by fiscal end. The EGoM is likely to decide on the timing of the issue as well as the base or reserve price for the auction, they added.



Power sector CEOs to meet government again



After the high profile meeting between power company CEOs and PM along with other key ministers, the CEOs are again meeting Pulok Chatterjee, principal secretary in PMO and Montek Singh Ahluwalia, planning commission deputy chairman. The meeting with PMO principal secretary is likely to focus on the bad health of state electricity board whereas the planning commission meeting is likely to focus on 12th plan targets and coal requirement.



Telecom licences



While scrapping 122 telecom licences earlier this month, the Supreme Court had given a four-month deadline for completion of the auction process for allocation of 2G spectrum. But an internal note prepared by the Department of Telecommunications (DoT) states that it may take at least 400 days to complete the entire process. The tentative road map and timelines for auction chalked out by the DoT suggests that the Telecom Regulatory Authority of India (TRAI) will take 60 days to make recommendations, while the government will take 95 days to approve these recommendations.



Telenor sets up new company



Norway-headquartered Telenor announced it is setting up a new company for its telecom business in India with a 74 per cent stake, which will participate in the upcoming 2G spectrum auction. It also plans to go to the Foreign Investment Promotion Board for necessary permissions. It also issued a notice to the Unitech Group for voidance of the current shareholders' pact with Unitech on account of fraud and misrepresentation on their part as established by the Supreme Court judgment, the company said in a statement. Telenor had signed a JV with Unitech in 2009 and currently holds 67.25 per cent stake and offer services under Uninor brand in 13 circles. It had licences to offer pan-India services.



Idea Cellular



Mobile operator Idea Cellular has sought clarification from the Supreme Court with regard to an order cancelling 122 telecom licenses issued in 2008 to various companies, including to the Aditya Birla group firm. Cancelling these licenses, the apex court had earlier this month found fault with the policy followed by the then Telecom Minister A Raja in 2008. However, Idea has said it had applied for a license in 2006 and not in 2008, when Raja had allegedly flouted norms to give licenses on first-come-first-serve basis.