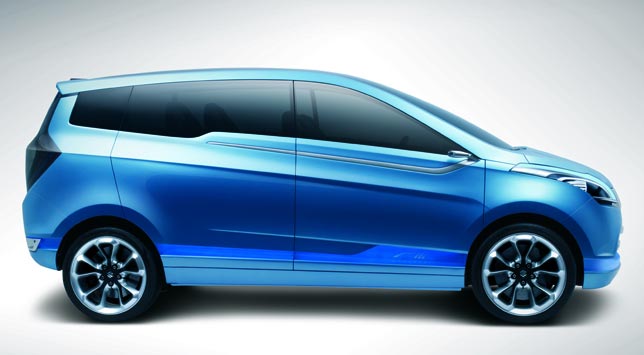 Mumbai: Maruti's new launch, multi-purpose vehicle Ertiga, has received a strong response with over 200 bookings in the first three days, according to a Standard Chartered report. With waiting periods as long as five months, the Ertiga will be a key volume driver for Maruti in fiscal 2012-13, the report added, based on dealer and customer feedback.



It has also reiterated its 'Outperform' rating for the auto major.



"One of the showrooms that we visited has received around 200 orders in the first three days since launch – phenomenal by any standards. As a result, the waiting period for the Ertiga for both variants (petrol and diesel) has gone up to ~5 months now," the report said.



The main reason for the success is Ertiga's 'value-for-money' positioning, Standard Chartered added.



"Maruti Suzuki has launched the Ertiga at an excellent price point between Rs 5,90,000 and Rs 8,45,000 (ex-showroom Delhi)," the report said.



Also Read: It's 'LUV' of a different kind for Maruti's Ertiga, Mahindra's Actyon Sports



In comparison, the top-end models of its competitors – Toyota's Innova and Mahindra's Xylo – are priced at Rs 13,54,000 and Rs 10,47,000 respectively.



Moreover, Maruti's Ertiga is easily available in both petrol and diesel variants, although the waiting period for diesel variant is as much as five months. "Most petrol variants are also readily available with attractive discounts ranging from Rs 7,000-30,000 per vehicle," the report noted.



The Ertiga is Maruti's latest 7-seater LUV, or Life Utility Vehicle as the carmaker has positioned it, based on the Swift platform and available in two variants – 1.4 litre K-series engine and the 1.3 litre diesel engine. The vehicle is reported to have a fuel efficiency of 16.02 kmpl, while the diesel engine can give 20.8 kmpl. Fuel efficiency is the amount of fuel consumed per kilometre.



DIESEL v/s PETROL



The auto industry has recently seen rising diesel sales in comparison to petrol because of the price difference. "The difference in the prices of the two fuels has tilted customer buying preferences toward diesel variants," Standard Chartered said.



This has led to automakers offering discounts and offers on petrol variants but none on the diesel counterparts. "This only highlights the strong demand for diesel variants prevalent in the market," the report added.



Standard Chartered expects Ertiga to be one of the key volume drivers for Maruti in FY13E



"We expect the subdued demand for petrol variants to be offset by strong demand for models such as the Swift, Dzire, Ertiga and other new launches including variants expected in FY13E," the report said.