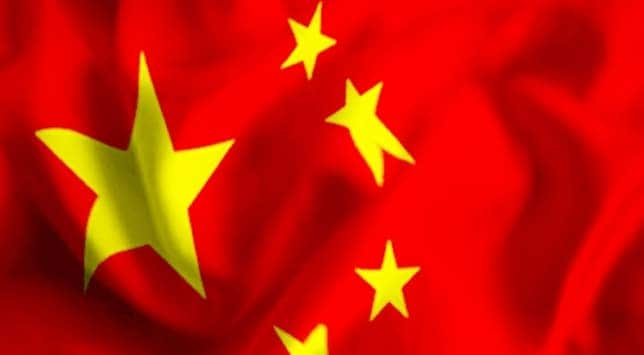 New Delhi
:
Rajiv Bajaj, managing director of Bajaj Auto, says growth in the motorcycle industry is flat and is seeing the kind of slowdown in car sales. Bajaj pointed out that the two-wheeler industry has gone from 18 per cent growth 15 months ago to no growth in the quarter ended June.
Below is the interview transcript. Watch the accompanying video here.
How is the auto sector looking to you?

We are always wiser in hindsight. If my memory serves me right, about 18 months back, we first saw signs of a dip in car sales in January 2011. Ever since then, we are wondering when we will catch up with (sales of) two-wheelers or in our case, to be specific, motorcycles. Every month we heaved a sigh of relief till November 2011. But there is no doubt that the numbers speak for themselves. Since December, there has been a slowdown there as well and it has been particularly marked in the last two quarters. So, it is very hard to be able to foresee these things; one can only prepare oneself for such eventualities. Different companies do it in different ways. The bottomline is that the motor cycle industry is completely flat right now; there is no de-growth. Something like a motor-cycle, which is a basic necessity in many ways, is not growing, then there is a problem with the economy.
Do you think that while moderation may happen, we may not see a steep fall?

In the first quarter of the last financial year, I think year-on-year growth for motorcycles was still in very strong double digits, close to about 17-18 per cent if I still remember right. In the next quarter, it was still double digit but closer to 10 per cent. So it has been progressively slipping. In the last quarter, which is April to June, the industry has been absolutely flat. It looks at the primary numbers, from manufacturers to dealers. So, we have gone from 18 per cent growth, 15 months ago, progressively to no growth in last quarter, that trend is a reality. Looking at that trend, it is hard to say that the industry has bottomed out. If it continues in the same fashion, there is also a possibility of negative growth.
What has caused this incremental damage?

Well, as we say in marketing terms that perception is reality, there is no doubt that this is a reality. The sentiment does drive consumer purchase, one way or the other. Today, the prices of food, fuel or the situation of monsoon in Maharashtra is such that there is a pressure in the consumer sentiment and that is clearly playing out in the market place.
How much does the monsoon factor co-relate directly into the decline in the two-wheeler sales?

Monsoon is a very important factor. I don't have the data to strike a co-relation between the sufficiency of the fall and growth or lack of growth. But we have seen in the July-September quarter, which is in any case, the most difficult quarter of the year, that it will be worse compared to the last year. This year the festive season is postponed by a month. Hence, the stock build-up done in this quarter last year to achieve higher retail sales, which will now happen in the month of October this year. It means we will compare poorly with last year. If the monsoon continues to play truant, as it has done so far, then for sure the impact will be even greater.

I think the situation differs by the industry and by company. What may be true for FMCG, may not be necessarily true for the motor cycle industry. All said and done, at the end of the day, a lot of people cannot manage their daily livelihood or go about doing things they have to do. If they need to buy a motor cycle, they cannot postpone that purchase forever. In that case, consumer durables like motor cycle industry behaves a little differently than FMCG. Our motor cycle market share is at about 25 per cent. So unlike someone, whose market share is at 50 per cent, we are in a position where we can grow even in this sort of a market by virtue of gaining market share if we have some exciting, compelling and new products out there. We are focused less on poor external conditions, whatever the circumstances are, we should be able to maintain our performance and give guidance. We will declare our first quarter result next week and they will speak for themselves. Ultimately, a good business model or a good business strategy is tested only in adversity and I'm hoping that the results we will put out next week, we will speak for the astuteness of our business model.
What are you thinking from the medium to long term? Is the current economic scenario leading you question what the Indian market could be 2-3 years down the line? Are you worried about the longer term market growth potential in India?

Bajaj Auto is still very positive, very bullish. We are not holding back on any investments and we have good reasons for not doing that. In a domestic market, we are a relatively small player. We have launched some very nice products in the last couple of years. We are confident that we will grow our share. Most importantly, we export one third of what we make. Our export markets are doing well. We faced some hiccups in Egypt and Srilanka. On a global basis, in terms of motorcycles, we have only 10 per cent market share, which gives us so much headroom to grow because we have great products, great partnership with a company like KTM, growing distribution all over the world. We are moving ahead as fast as we can. After finishing at 4 million vehicles, our objective is to double that and take it somewhere close to 10 million units of motor cycles and three-wheeler sales.