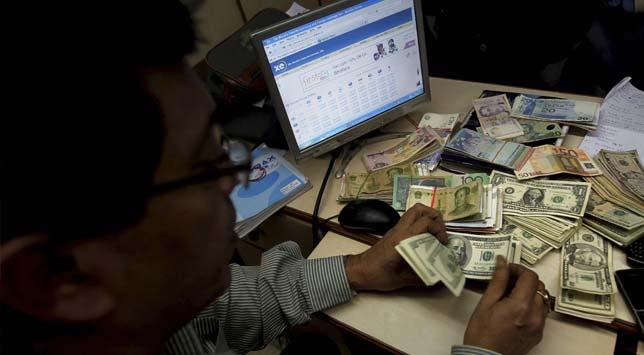 Mumbai: ONGC Videsh, the overseas arm of state-owned Oil and Natural Gas Corp (ONGC), is looking at selling a 50 per cent stake in its Cuban offshore blocks to firms such as Eni of Italy and Total of France.

"OVL is looking for a partner for blocks N-34 and N-35. The firm believes exploration is a high-risk and extremely cost-intensive business due to the US embargo on Cuba. It wants to share this risk with a foreign company," a source privy to the development said.

The company has set up a data room for potential investors.

"Eni has visited the data room... Total and (Mexican state-owned oil company) Petroleos Mexicanos or Pemex are planning to visit data room this month," he said.

OVL holds a 100 per cent interest in the deep-water blocks N-34 and N-35, where it has so far invested $47 million. The blocks, located in Cuba's exclusive economic zone (EEZ), cover an area of 4,300 sq km. The production sharing contract (PSC) for the blocks was signed on September 10, 2006.

The source said the company wants to drill wells on the two blocks only after a competent foreign oil company is inducted.

Besides N-34 and N-35, OVL holds 30 per cent interest in an offshore exploration block in Cuba covering the six areas (N25/26/27/28/29/36). Spain's Repsol YPF holds 40 per cent in the 11,231 sq km block while Norway's Statoil Oil and Gas AS has the remaining 30 per cent interest.

The Indian firm has so far spent about $70 million as its share of investment in the block where no hydrocarbon discovery has been made till date.

"There were two prospects identified for drilling in the block. It is true that one has turned out to be dry. The partners will now have to evaluate if the second prospect has to be drilled," the source said.

Three partners in the grouping of six deep-sea exploration block—Repsol, OVL and Statoil would meet shortly to evaluate results of the Jaguey-1 exploration well.

"If Repsol decides to exit from the block, OVL management will take a call separately if the company needs to stay put considering we have other deep-sea block in Cuba," he said.

The Jaguey-1 exploration well drilled by Repsol and partners Statoil of Norway and OVL on deep-sea block N26, in Cuba's EEZ in the Gulf of Mexico, did not yield any oil and gas find.

The three partners had initially been due to drill a total of two wells using the Chinese-built offshore drilling rig Scarabeo 9, which had been specially contracted so as not to contravene the US trade embargo.