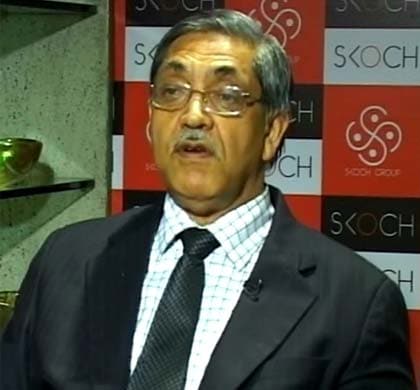 Washington: Finance minister Pranab Mukherjee on Monday rubbished ratings agency Standard and Poor's claims that India may be the first BRIC economy to lose investment-grade rating.

Reacting to the report, Mukherjee said that the government was fully seized of the current situation and he was confident that there would be a turnaround in the country's growth prospects in the coming months.

He said that the warning from S&P was not based on a fresh rating action.

"Between April 2012 and now, there are no significant events to indicate that the economy's vulnerability to shocks has increased, though growth numbers for the fourth quarter 2011-12 have come below the expectations," Mukherjee said.

S&P had on Monday issued the warning that slowing GDP growth and political roadblocks to economic policymaking could be some of the factors that could lead to such an action.

"Setbacks or reversals in India's path toward a more liberal economy could hurt its long-term growth prospects and, therefore, its credit quality," said Standard & Poor's credit analyst Joydeep Mukerji in a report titled "Will India be the first fallen BRIC angel', that examines the forecasts for economic growth, and the possible effects on business confidence and the government's commitment to economic reform.

The 'BBB-' long-term sovereign credit rating on India is currently one notch above speculative grade. A ratings cut would push up yields on the benchmark 10-year bond. Public sector units, including state-run banks, would be hit particularly badly, since their finances are closely tied to government finances. It could also drive down foreign investment into India, as global investors look to more stable destinations for returns.