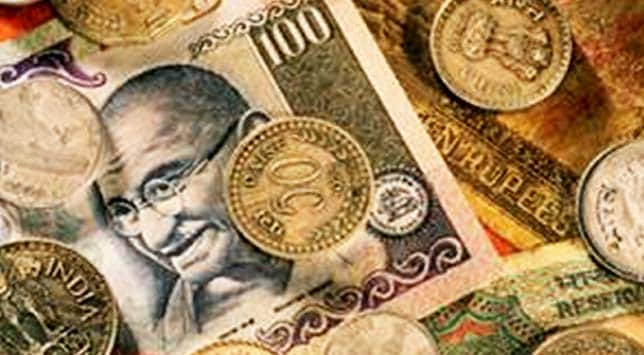 New Delhi
: The Indian currency fell to a new record low on Friday, breaching the 57 mark against the dollar. At 12:15 , it was trading at 57.15, down from its open of 56.80. The slide of the rupee will have serious implications for a number of sectors that are affected by currency movements. Here's a quick guide to the effect of the rupee's fluctuations.
For every 1 per cent fall in the rupee's value, the profit after tax of India's leading information technology companies is expected to improve by 50 to 110 basis points. One basis point is one hundredth of a percentage point.
The pharmaceutical sector stands to benefit from a fall in the rupee, as between 60 and 80 per cent of its revenues come from exports.
However, outsized gains for the pharma sector are limited by three factors – at least 70 per cent of raw material and 20 per cent of labour costs are linked to the dollar; competitive pricing among second tier firms; and depreciation in other currencies against the dollar.
The metals sector will also see an upside as export earnings are linked to global prices. However, the sector has at least Rs 29,200 crore in foreign currency loan exposure, of which only half is hedged. The other half is exposed to currency fluctuation.
Private sector oil and gas companies will also benefit, as their profits will more than offset the losses of state-run firms who are forced to sell products below recovery cost due to government policy. The sector has a total of Rs65600 crore in forex loans, but reports say most of it is hedged.
Fast moving consumer goods companies will see only limited upside. Since most FMCG firms are net cash companies, there is no exposure to balance sheet risk on account of the rupee.
The power sector has significant forex loans, estimated at about Rs 21,000 crore, and import content, particularly coal, which could put pressure on the balance sheet.
Another industry that has a large import content is the auto sector, and will be therefore be hit by a depreciating rupee, particularly at a time when demand is slowing. Some Indian automakers, such as Tata, have become large overseas players and their earnings could be helped by the rupee's movement.
The telecom industry will see a net negative earnings impact because of large foreign currency debt, of about Rs 45,000 billion, most of which is reportedly unhedged.
Capital goods, which form the bulk of India's imports after oil, will take a hit on earnings. Forex risks also exist in the form of forex debt of about Rs900 crore, two-thirds of which is unhedged.