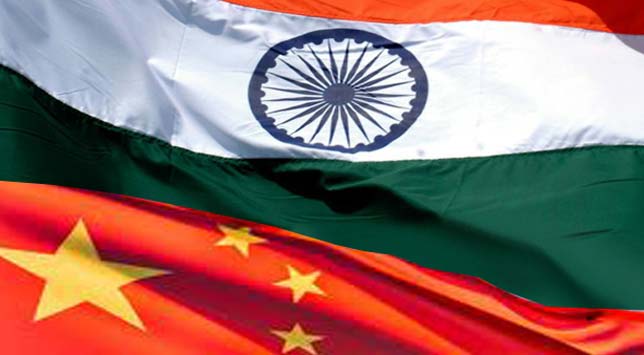 New Delhi
: Credit rating agency Standard and Poor's on Monday warned that India may become the first among the BRIC—Brazil, Russia, India and China—countries to lose its investment grade rating, citing slowing GDP growth and political roadblocks to economic policymaking as some of the factors that could lead to such an action.
"Setbacks or reversals in India's path toward a more liberal economy could hurt its long-term growth prospects and, therefore, its credit quality," said Standard & Poor's credit analyst Joydeep Mukerji in a report titled "Will India be the first fallen BRIC angel', that examines the forecasts for economic growth, and the possible effects on business confidence and the government's commitment to economic reform.
The 'BBB-' long-term sovereign credit rating on India is currently one notch above speculative grade. A ratings cut would push up yields on the benchmark 10-year bond. Public sector units, including state-run banks, would be hit particularly badly, since their finances are closely tied to government finances. It could also drive down foreign investment into India, as global investors look to more stable destinations for returns.
The Indian currency fell to a near one-week low on the news, clsoing
0.58 per cent, or 32 paise, lower at 55.74 to the dollar, after having hit an intra-day high of

55.07

.
A weaker rupee will mean a higher import bill that will drive up the trade deficit, which stood at $13.48 billion in April 2012. Indian companies would also likely find it harder to access credit from overseas lenders.
Equity markets also quickly reflected S&P's concerns, with the Bombay Sto ck Exchange's benchmark Sensex closing 0.30 per cent lower at 16,668.01 points, after having hit an intra-day high of 16,893.81. The yield on India's benchmark 10-year bond rose 2 basis points. One basis point is one-hundredth of a percentage point.
"While INR and bonds moved on this S&P headline, it may not have been warranted. While the report is new, the content in itself is probably not," said Kumar Rachapaudi, fixed income strategist at Barclays Capital in Singapore.
The report also laid much of the blame at the doorstep of the Congress Party, which heads the ruling United Progressive Alliance. "The crux of the current political problem for economic liberalization is, in our view, the nature of leadership within the central government, not obstreperous allies or an unhelpful opposition. The Congress party is divided on economic policies," Mr. Mukherjee wrote. "There is substantial opposition within the party to any serious liberalisation of the economy."
The report also pointed to the sructure of the Congress, pointing out that "... paramount political power rests with the leader of the Congress party, Sonia Gandhi, who holds no Cabinet position, while the government is led by an unelected prime minister, Manmohan Singh, who lacks a political base of his own".
S&P said that the Indian government's reaction to potentially slower growth and greater vulnerability to economic shocks could largely determine whether the country can maintain an investment-grade rating.
"The combination of a weakening political context for further reform, along with economic deceleration, raises the risk that the government may take modest steps backward away from economic liberalization in the event of unexpected economic shocks. Such potential backward steps could reverse India's liberalization of the external sector and the financial sector," said Mr. Mukherji.
The lack of decisive leadership, including "perceptions of 'policy paralysis'" has also affected investor confidence, the S&P report said.
"... a perceived slowdown in government decision-making, failure to implement announced reforms, and growing bottlenecks in key sectors (including lack of reforms to archaic land acquisition laws that hinder investment) has undermined business confidence. And infrastructure problems, combined with growing shortfalls in the production of coal and other fuels, have dampened investment prospects," Mr. Mukherjee wrote.
However, the report also suggests that despite recent problems, the Indian economy remains in much better shape to withstand this period of heightened global uncertainty than it was in the early 1990s, when it suffered a balance-of-payments crisis that triggered a now-historic round of economic reforms.
The Indian economy slowed to 6.5 per cent GDP growth in fiscal 2012. Economic growth slumped to a nine-year low of 5.3 per cent in the March quarter of 2012. In addition, India's fiscal deficit ballooned to 5.9 per cent of the GDP in fiscal 2012, much higher than the projected 4.6 per cent.
Headline inflation for the month of April rose to 7.23 per cent, higher than 6.89 per cent in March, and much more than the 6.70 per cent that a Thomson Reuters poll had estimated.
In April, S&P revised India's outlook to negative, though it reaffirmed the country's sovereign credit rating at investment grade but suggested at the time that the probability of a downgrade was higher than before.
The agency said at the time that little progress on economic reforms and believes that the GDP growth could fall to 5.3 per cent in 2012-13. The Indian government expects GDP growth of over 7 per cent for fiscal 2013. At a conference of tax officials, Finance Mukherjee Pranab Mukherjee said that he was disappointed with the growth rate in FY12, but said that he expected GDP growth to come in at 7 per cent in the current financial year.
(
With inputs from Thomson Reuters 2012
)