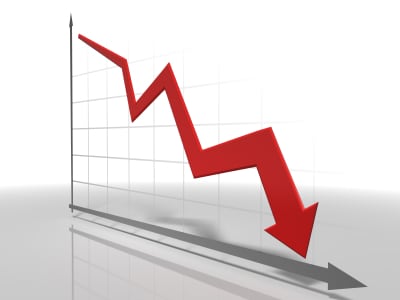 New Delhi: Tata Motors, India's largest maker of commerical vehicles by sales, on Friday reported a 4 per cent increase in delivery of commercial and passenger vehicles for the month of May 2012 over the same period last fiscal.


The increase is in line with market expectations.




The company reported dispatches to dealers of 64, 347 units, with domestic sales of commercial and and passenger vehicles accounting for 60,128 units, an increase of 6 per cent over May 2011.


Domestic sales of commercial vehicles in May 2012 rose 7 per cent to 39,625, compared to 37,170 units in May last fiscal. While light commercial vehicle sales grew 26%, medium and heavy commercial vehicle sales fell by a fifth over the same period last year.


The decline in medium and heavy commercial vehicles is reflective of the larger slowdown in the Indian economy – GDP growth for the quarter ended March 2012 declined to 5.3 per cent against an expected 6.1 per cent, dragged down by a shrinkage in the manufacturing sector.


India moves a large segment of its goods – both manufactured and farm produce – by road, typically large trucks, and a slowdown in truck purchases indicates lower expectations from transporters. Road traffic contributes about 5 per cent to GDP against one per cent for railways.


Sales of passenger vehicles increased 6 percent to 20,503 against 19,401 in the year-ago period. The Tata Nano sold 8,507 units, a jump of 31 per cent.