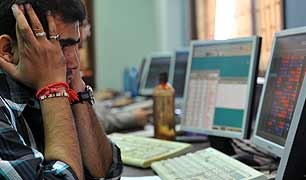 New Delhi
: Tata Consultancy Services, the biggest software services exporter, paid Rs 8 crore in commission to Rata Tata, chairman of the company in 2011-12. This is 233 per cent more than Rs 2.4 crore paid in 2010-11. Tata only receives a commission and nominal sitting fees for board meetings as a non-executive chairman of the company.
N Chandrasekaran, managing director and CEO of the company, received a 50 per cent jump in pay at Rs 8 crore in total compensation in 2011-12. This includes salary, benefits, perquisites, allowances and commissions. The compensation was Rs 5.3 crore in 2010-11.
For the year ended March 2012, TCS reported a net profit of Rs 10,638 crore, an increase of around 22 per cent over the year ago period.
Here are other highlights of the annual report:
N Chandrasekaran highlights in his letter to shareholders that global macro-economic challenges persist. "The world is witnessing slower GDP growth and slower job growth across developed and emerging markets. Currency volatility continues. These issues are likely to cloud prospects in the short-term," he said in his letter to shareholders.
The company hired 70,400 people in 2011-12 on a gross basis, the highest ever in a single year. TCS has 2,38,583 employees.
TCS average revenue per employee stood at Rs 22,40,000 (US $46,527) in 2011-12. This is a growth of 7.6 per cent in rupee terms and 2 per cent in dollar terms.
The company's effective tax rate rose to 22.8 per cent in 2011-12 from 19.7 per cent in 2010-11. This is the first full year after the expiry of tax benefits given to software units under the Software Technology Parks of India (STPI) scheme. The scheme expired on 31 March 2011.
TCS has disputed income tax demands to the tune of Rs 1,715 crore for the year ended March 2012. The total contingent liabilities stand at Rs 2,640 crore. Contingent liabilities are estimates of money the company may have to pay for a past event like pending tax disputes. Against these liabilities, TCS has cash and cash equivalent to the tune of Rs 6,780 crore.