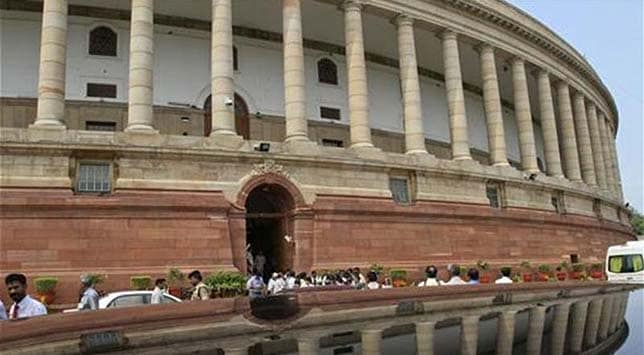 New Delhi
: Kiran Mazumdar Shaw, Chairman of Biocon said on Tuesday that if she was in UPA-II, she would not celebrate as the government has not performed or delivered. ICICI Bank's managing director and chief executive Chanda Kochhar said the movement of the rupee could put off investors. This perhaps sums up industry's sentiment three years after the United Progressive Alliance came to power for a second term. The government's mascot 'Aam Aadmi' has even more complaints.
Here are pointers to comprehend the reaction:
•
PM calls for difficult decisions but yet to take them:
Prime Minister Manmohan Singh has called for difficult decisions on both spending and revenue mobilisation. He said that both the Centre and states have to be fiscally responsible. It must be noted here that state deficit has gone down or remained the same for most of them over the past three years while the central government has shown little control over expenditure. Finance Minister Pranab Mukherjee has warned of austerity measures but it remains to be seen how much of it the government can implement, considering Parliament is no longer in session.
"Coalition compulsions have nothing to do with the problems we are having," said Surjit Bhalla, who heads O[x]us Investment. "Secondly, what we are going through has nothing to do with global factors. Thirdly, about biting the bullet, this is like putting a dagger into your heart and this is a chance to take the dagger out."
• Policy paralysis:
The Congress Party blames unreliable allies in its coalition government for blocking major reforms aimed at opening up the economy to much-needed foreign investment and tackling obstacles in the way of growth, from creaking infrastructure to endemic corruption. But events since the announcement of the 2012/13 budget in March suggest a deeper dysfunction: a leadership vacuum that has led to empty promises and muddled policy decisions, most notably on tax reform.
Bhalla says he has not seen a "more arrogant" government, and also "never seen a government make as many mistakes as this one, and it doesn't seem to learn from its mistakes".
• Aam aadmi:
The UPA's mascot has little to cheer. Inflation is stubbornly high as price rise continues to hurt household budgets. Back in December, after a bumper harvest of potatoes, furious farmers dumped tonnes of their crop on roads in protest over a crash in prices: four months later, the annual wholesale inflation rate of the potato is galloping at 53 per cent. In street markets and on the handcarts of vegetable hawkers, the rise has been even steeper, a shock for millions of Indians who lay their tables each day with curries made of onions, tomatoes, lentils and aloo, or potatoes. With government finances in disarray, inflation is here to stay. To add to that, fuel price hike is inevitable going forward. This could only add to more pain.
• Businesses are angry:
Kiran Mazumdar Shaw's reaction calling the government's "xenophobia on taxation not conducive for FDI" says it all. Businesses want the government to rein in subsidies and bring down the deficit so that the Reserve Bank of India can cut rates and provide money to stimulate growth. Unless that happens, India will see successive quarters of slow growth that could strain government finances further due to low tax revenue.
"It is hard to believe that this is the same government that came to power three years ago and the market gave it a 20 per cent rise as salute," said Ramesh Damani, a member of the Bombay Stock Exchange. "Three years, later the market is in complete despair."
What the markets want, he said, is a sign that reforms are going to take place. "We might not collapse, but we will drift in a meaningless low direction," he said.
• Foreign investors:
Foreign companies looking for action are frustrated by the government's determinedly rosy view of the future that appears to ignore a recent raft of negative economic data. India's economic growth has slumped to a near three-year low and its current account deficit is the highest since 1980, a gap that is difficult to control when the rupee is at a record low.
"Foreign investors are extremely negative on India, I just
returned from Europe, India's perception outside is very negative," said Mazumdar-Shaw.
The proposed implementation of general anti-avoidance rules or GAAR and retrospective imposition of tax laws will likely keep investors away from India until there is more clarity on both those measures. Foreign institutional inflows have dried up as they look for other markets.
• Rupee and FDI reforms:
The rupee is down 24 per cent since July 2011 and is likely to remain weak. On Wednesday, Chanda Kochhar, MD and CEO of ICICI Bank, said the "currency movement could scare investors".
This is largely because economic reforms have come to a standstill in India while others are attracting more foreign direct investment. Currencies of Australia, Indonesia and Korea are also down 8-10 per cent. However, analysts are more worried about India.
"Rupee has been weak. On the domestic front, everything is a mess, globally, no one knows what is going to happen and it's getting worse," said Jamal Mecklai, CEO of Mecklai Financial Services. "The good news is that governments all over the world, particularly in India, will only act when they are kicked in the backside. So we might be heading into such a bad state that it might kick them into action."
As a percentage of the current account deficit, FDI inflows account for only 20 per cent for India. In comparison, Indonesia and Australia get FDI that is more than the current account deficit. India relies more on foreign capital flows in the stock market to finance the current account deficit. With the uncertainty surrounding GAAR, investors are choosing to buy into other markets. This means, the Indian rupee will likely struggle going forward.