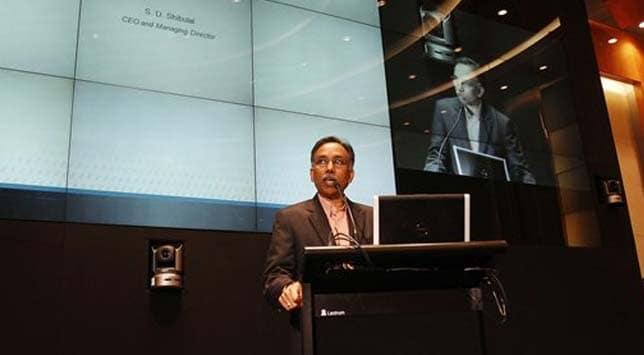 Bangkok: Infosys has asked a US court to not consider emails submitted by Jack Jay Palmer as evidence in the visa fraud case, alleging that the documents were forged.



According to the Indian IT company, some of the emails were modified and new phrases added. This has been backed by the electronic data firm, Kroll Ontrack.



Infosys has cited 2 exhibits submitted by Palmer's attorney, Kenny Mendelsohn. Those include email correspondence that Jay Palmer was copied on and an addition of an extra sentence in "Do's and Don'ts"; internal emails regarding Infosys employees on B-1 visa.



However, the attorney dismissed Infosys's claim, saying that Palmer has not altered or changed any documents. "It is typical of Infosys to discredit Palmer. It has always said that Palmer is a liar and yet will not prove any evidence of the same. It has never disclosed anything. Infosys has clearly violated US law and they are trying to hide all of that from the public," he told NDTV.



He further said that Palmer has no control of the server or even the website to be able to make any changes to emails. "The only ones to have made changes is Infosys itself," he added.



With regard to the allegation of an extra sentence being added to the "Do's and don'ts", he said that Infosys itself has made multiple copies of the same and keeps changing it.



Mendelsohn will now be filing a response to the objection by August 13.



Meanwhile, the company reiterated its original stand. "Our position remains the same as before, we have not retaliated against any employee and look forward to presenting the argument in court on Aug 20," Infosys media spokesperson for the Americas, Danielle D'Angelo told NDTV.



In May 2011, Infosys received a subpoena from a grand jury in a US District Court in connection with a lawsuit filed by one of its US-based employee.



Infosys's employee Jack Jay Palmer had first alleged that Infosys was misusing B1 businesses visas issued by the US. B1 visas are issued for short-term business visitors and not for employees being sent onsite on work.



The subpoena, which Infosys said it is complying with, required the company to submit certain documents and records related to its sponsorships for, and uses of, B1 business visas.



Palmer later told US news broadcaster CBS that the first thing to catch his attention was an employee that had been in the US from India several times before. He then began digging into how and why Infosys seemed to be bringing in large numbers of workers from its corporate headquarters in Bangalore into the US.



Palmer alleged the Indian workers on his team were paid substantially less than an American would have made in the same job. When the US State Department began to limit the number of H-1B visas, Palmer said Infosys began using another type of visa, the B-1.



The B-1 is meant for employees who are travelling to consult with associates, attend training or a convention. But Palmer said the employees were brought in not for meetings, but for full time jobs.



Infosys has earlier said in a statement televised by CBS that Palmer's "allegations make for an interesting story, but it is not the facts".



Meanwhile, US federal judge hearing Palmer's visa fraud allegation case against Infosys ordered a mediation conference to be convened on July 24 to settle the case. The offer of mediation was for the civil case between Palmer and Infosys, and not for the grand jury probe against Infosys for which the trial comes up in August.



However, the mediation process between Infosys and Jack Kay Palmer fell through and the case will go for trial on 20 August 2012.