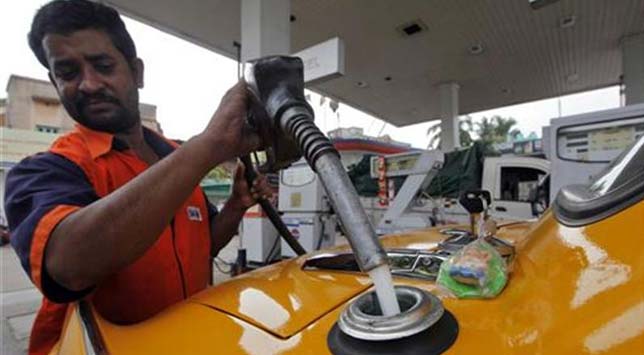 New Delhi: The government on Thursday released data for India's index of industrial output (IIP), a key measure of industrial output. IIP in May grew at 2.4 per cent from the same period in the past fiscal, beating expectations of 1.8 per cent, and higher than the negative (-) 0.9 per cent in April, a number that was revised downwards from the earlier 0.1 per cent.

Here is what the numbers say and what they mean:

Industrial output
IIP grows 2.4 per cent: The increase is modest, more so when compared to the annual 9 per cent until June 2011. What this means is that the industry is unwilling to take risks and invest money for capacity addition. The lower-than-expected supply means that the output numbers are lower. Companies are unwilling to take high-interest loans at a time when the Indian economy and the rupee are feeling the combined impact of a demand slowdown in the West and the euro-zone crisis. The numbers will likely also lead to more calls for a rate cut by the Reserve Bank of India to allow companies to start taking cheaper loans and making investments to spur economic growth.

Capital goods in the red
Capital goods output fell to a negative 7.7 per cent, cementing evidence that companies are just not buying new equipment. Capital goods are basically machines and equipment used in the production of goods. A negative number means that output of such machines is well below the baseline used for the series, and a clear pointer that companies are not interested in increasing their output until they see a change in the economic environment, as well as the interest rate regime. It is a clear indicator of industrial sentiment of which way the economy is headed.

Consumer goods surprise
Consumer goods, which, as the name suggests, are basically what you and I use on a daily basis, on the other end grew at a more robust 4.3 per cent. This was driven by a 9.3 per cent surge in durables and a niggardly 0.1 per cent growth in non-durables. Durables are long-term purchases such as refrigerators, TVs, furniture and so on, while non-durables are items of lower longevity, including food items and clothes. It would seem to suggest that the Indian consumer is still optimistic, and is willing to spend money on durables. Some of the uptick in durables, of course, is likely also because of an unusually long and hot summer and an impending festive season that will kick off shortly after the monsoon.

Core sector growth
The IIP numbers are typically read in conjunction with the so-called "core sector" number. The core sector comprises eight key industries—coal, crude oil, natural gas, refinery products, fertilizers, steel, cement and electricity—that account for over 38 per cent of IIP and are the primary drivers of infrastructure and industry. Core sector grew 3.8 per cent in May, only slightly more than the 3.1 per cent in April. The slow growth in the core sector was largely on account of a contraction in half of the industries in that index.

Data reliability
The IIP numbers, however, are becoming a cause of concern among both experts and policymakers for their increasing unreliability. The ministry of statistics, which is charged with collecting, collating and disseminating the data, has already twice revised IIP numbers: it first revised the January numbers downward from 6.8 per cent to a flimsy 1.1 per cent. It has now revised the IIP growth for April downward from a positive 0.1 per cent to minus 0.9 per cent. "May industrial production marks some improvement from month and year ago, though reliability of the series remains in doubt," remarked Radhika Rao, economist at Forecast PTE.