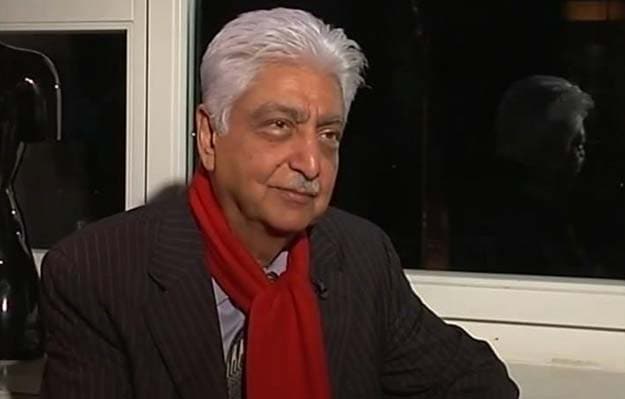 India Inc's philanthropist extraordinaire, Wipro chairman Azim Premji, has signed up for Giving Pledge, committing a substantial part of his wealth to philanthropy. Giving Pledge, founded by Microsoft co-founder Bill Gates and billionaire investor Warren Buffett, describes itself as "a commitment by the world's wealthiest individuals and families to dedicate the majority of their wealth to philanthropy".
The Wipro chairman is the only Indian, excluding Indian American entrepreneur Manoj Bhargava, to have signed up for Giving Pledge, and joins Oracle chairman Larry Ellison and Facebook CEO Mark Zuckerberg, among many other luminaries.
In a letter for the first international Giving Pledge group, the corporate czar said his Azim Premji Foundation is scaling up work to improve the quality of the primary education system in the country.
"I strongly believe that those of us who are privileged to have wealth should contribute significantly to try and create a better world for the millions, who are far less privileged. I will continue to act on this belief," Mr Premji added.
Mr Premji's Foundation currently has 800 people spread across the country and most of them are working for the betterment of some of the most disadvantaged regions.
Markets, public systems and philanthropic initiatives all had a significant role to play if the country is to have inclusive development, Mr Premji wrote in his letter, adding that "we needed to work purposefully towards establishing a more humane, equitable and ethical society for all our citizens".
The business tycoon donated 8.7 per cent of the total stock of Wipro from his personal stock-holding for philanthropy in 2010.