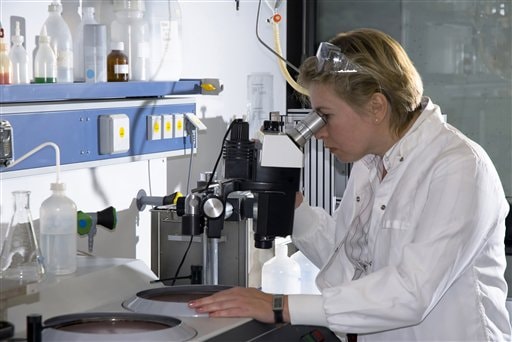 New Delhi: India Inc is expected to post 21.6 per cent growth in its profit in the current fiscal on the back of softening of input prices and steady interest rates, according to economic think-tank CMIE.



"We expect corporate profits to grow by 21.6 per cent in FY 13, after falling by 0.6 per cent in FY 12," Centre for Monitoring Indian Economy (CMIE) said in its latest report on the domestic economy.



The improvement would be seen across segments, the report said, adding that the net profit of the manufacturing sector is likely to grow healthy by 23.6 per cent and that of the financial and non-financial services sector by 23.4 per cent and 13.4 per cent respectively.



Besides the softening of input prices, an improved performance would be driven by slower rise in other expenses as well, CMIE said.



The international prices of crude oil, natural gas, coking coal, rubber and raw edible oils has risen sharply in FY12.



Cotton prices, too, marked a sharp year-on-year rise in the first half. This took toll on profits and profitability of user industries, it said.



We expect prices of these commodities, barring edible oils, to soften in FY 13, CMIE said, adding that this will ease the pressure on margins of the manufacturing sector even as depreciating rupee takes away some benefits of declining international prices.



CMIE expects the raw material expenses of the manufacturing sector (excluding petroleum products) to come down as a proportion of sales to 62.6 per cent from 63.4 per cent in FY 12.



"We expect the petroleum products industry to continue to feel the heat of rising raw material prices in FY 13," CMIE said.



The think-tank said that the corporate India's other expenses are expected to rise by 8.4 per cent in 2012-13, as compared to a much steeper 18.8 per cent rise in FY 12. Other expenses had shot up in FY 12 due to huge mark-to-market (MTM) losses incurred by companies on their short-term liabilities following the sudden and steep depreciation of rupee.



CMIE said it expects the interest rates to remain virtually stable in FY 13, after rising sharply in FY 12. This is expected to restrict the rise in interest outgo of the manufacturing sector (excluding petroleum products) to 15.1 per cent as compared to 32 per cent in FY 12.