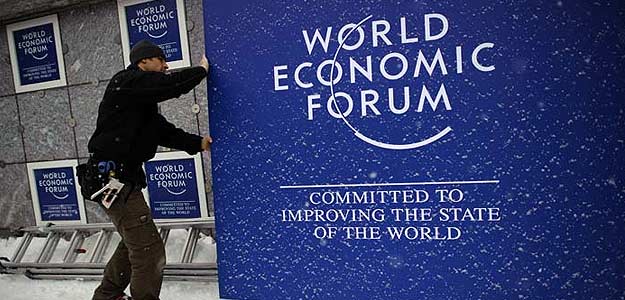 Davos
:
Major global companies including Novartis, BAE Systems and Philips today expressed interest in expanding their businesses in India.
Heads of the multi-national companies have shown keenness to shore up their operations in India during their meetings with Commerce and Industry Minister Anand Sharma, who in in Davos to participate in the annual event.
While Petra Laux, head of global public and government affairs at Novartis, said that the company will be willing to enhance investments in India, BAE Systems chairman Richard Olver expressed interest in forging new ties in the defence sector, an official said.
Mr Olver pressed for greater liberalisation in the sector. Currently, India permits 26 per cent FDI in defence.
Similarly, Philips has expressed interest in setting up manufacturing facilities.
"Royal Philips Electronics talked about expanding medical equipment business," the official added.
The company said that it is committed to expanding business in India. However, the firm expressed concern over local sourcing requirement norm for LEDs.
Lloyd's CEO John Nelson wanted the Indian government to raise the FDI cap in the insurance sector from 26 per cent at present.
"The CEO expressed the hope that Insurance Bill will be legislated upon soon," the official said.
Further, Costa Rica's foreign trade minister Anabel Gonzalez met Mr Sharma and sought India's support for her candidature for the post of WTO's director general, which will fall vacant after the retirement of Pascal Lamy this year.
"She sought India's support and talked about her views on the WTO," the official added.
The Commerce and Industry Minister will also be meeting the candidates from Mexico and New Zealand.