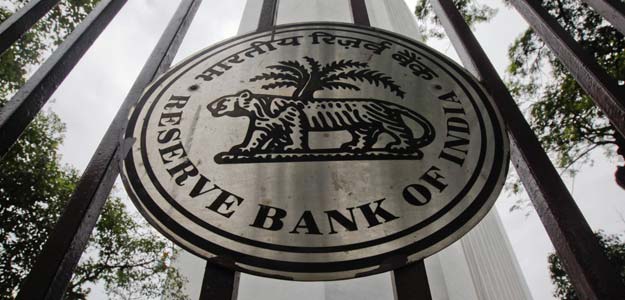 New Delhi
: The Reserve Bank of India (RBI) today left its key interest rates and cash reserve ratio (CRR) unchanged in its monetary policy review. The move was in contrast to analysts' expectations of a cut in CRR after better-than-expected inflation numbers in November.
The CRR stays at 4.25 per cent and the repo rate at 8 per cent. Consequently, the reverse repo rate continues at 7 per cent and the bank rate at 9 per cent (
policy highlights
).
The RBI has left rates on hold since a 50 basis point cut in April, and expectations for a further cut were pushed into the first quarter of 2013 following guidance by the central bank in late October.
The CRR—the lowest since 1974—is the portion of deposits that banks have to mandatorily park with the RBI.
C. Rangarajan, Chairman of the Prime Minister's Economic Advisory Council, told NDTV: "I think the RBI has taken a very cautious stance. Also, perhaps, it wants to be in a situation where any easing in policy will be a continued process. There is clear indication that there will be a change in policy in January."
"Recent inflation patterns and projections provide a basis for reinforcing our October guidance about policy easing in the fourth quarter. In view of inflation ebbing, monetary policy has to increasingly shift focus and respond to the threats to growth from this point onwards," the RBI said in its review today.
The markets dropped sharply after RBI's status quo stance
. The Sensex fell 80 points or 0.4 per cent to 19,164 while the broader Nifty declined 31 points to slip below the 5,950 mark.
RBI Governor Duvvuri Subbarao had said in the October policy review there was a "reasonable likelihood" of further easing in the January-March quarter, when inflation is expected to trend down.
"However risks to inflation remain, even as policy emphasis shifts towards growth, the policy stance will remain sensitive to these risks," the central bank added today.
An unexpected jump in industrial output and lower-than-expected inflation—which declined to a 10-month low of 7.24 per cent in November from 7.45 per cent in the previous month—has reinforced hopes that the RBI could start cutting interest rates at its policy meet in January.
The central bank said headline inflation and core inflation have eased, but retail inflation remains high.
Rising for the second consecutive month, retail inflation surged 9.90 per cent in November driven mainly by rising prices of food items such as sugar, vegetables, edible oil and clothing. Retail inflation was 9.75 per cent in October and 9.73 per cent in September. Food prices for consumers rose by 11.81 per cent in November from 11.43 per cent in October
Inflation may edge higher over the next two months, the central bank cautioned today.
"On the domestic front, gross domestic product (GDP) growth is evolving along the baseline projection of 5.8 per cent for 2012-13 set out in the second quarter review. The recent policy initiatives by the government and further reforms should help to boost business sentiment and improve the investment climate," the RBI said.
Further traction on reforms is also anticipated as the Winter Session of Parliament is due to end December 20. The government has already approved or passed a slew of fiscal and economic reforms. However, Bills on banking, pension and insurance are pending.
Prime Minister Manmohan Singh's government wants Parliament to approve policies aimed at attracting foreign capital into banking, insurance and pensions before a recess this week, along with a Bill to help land acquisitions for industrial and infrastructure projects.
The measures are part of a package of policies the government and business leaders say are needed to stabilise India's economy, which is running high fiscal and external deficits and is on track for the weakest year of growth in a decade, at below 6 per cent.
"The economy is beginning to turn around, everybody should support the revival of growth. The Centre has to do most of what needs to be done. I would like to leave it to the RBI to decide on rate cuts," Montek Singh Ahluwalia, Deputy Chairman of the Planning Commission, told NDTV."Funds are not the binding constraint at the moment. Over a longer period of time, steps to bring down interest rates are needed. The RBI looks at these things independently and we should give it that freedom."
In its mid-year economic review tabled in the Lok Sabha yesterday, the Finance Ministry lowered the economy's official growth forecast to between 5.7 per cent and 5.9 per cent for this fiscal year, but added that it was on track to meet the fiscal deficit target of 5.3 per cent. The economy is expected to grow by 6 per cent in the second half of the current fiscal year.
The budgeted forecast for GDP growth in the 2012-13 fiscal year was 7.6 per cent, but growth was just 5.4 per cent in the first half of the year. Finance Minister P. Chidambaram recently projected growth of between 5.5 and 6 per cent for the year.
A sharp industrial slowdown, less-than-conducive financial markets inhibiting the government's divestment plans, and continued high subsidy outgo due to high global crude prices are unlikely to reverse substantially over the foreseeable future, according to the Finance Ministry's review.
Sanjeev Sanyal, global strategist at Deutsche Bank, told NDTV: "There was some scope for a little bit of easing. But I am a lot more sympathetic about the RBI's stance. Yes, growth is slowing down, but a lot of it was on the supply side. Reforms were genuinely slow. I can't see why monetary policy should be blamed for slowdown; the world has been in recession for the past five years."
Nomura said the RBI will see more instances of inflation stabilizing, and that it believes a window for a rate cut will open in the first half of calendar year 2013. The brokerage expects a 50bps rate cut in the fourth quarter.
"I think (there is) too much focus on repo rate…lowering repo rate can only be a signal. Repo rate is not a market-type instrument," Mr Singh, however, said.
With inputs from Reuters