To Beat Lines At Petrol Pumps, Home Delivery Being Considered, Says Oil Ministry
Annually, transactions worth around Rs 2,500 crore take place at fuel stations.
Edited by
Surajit Dasgupta
| Last Updated: April 21, 2017 17:00 (IST)
Surajit Dasgupta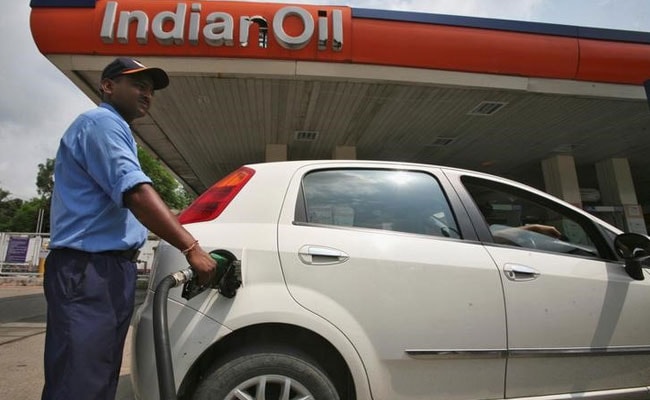 The government is considering a plan for home delivery of petrol and diesel to consumers if they make a pre-booking to cut queues at fuel stations, the Oil Ministry said on Twitter on Friday. About 350 million people come to fuel stations every day, it said. "Options being explored where petro products may be door delivered to consumers on pre booking... This would help consumers avoid spending excessive time and long queues at fuel stations," the ministry said.

Annually, transactions worth around Rs 2,500 crore take place at fuel stations. India is the world's third biggest oil consumer. The oil companies will be introducing daily price revision of petrol and diesel in five cities from May 1, ahead of a nation-wide roll-out of the plan. State-owned fuel retailers Indian Oil Corp (IOC), Bharat Petroleum Corp Ltd (BPCL) and Hindustan Petroleum Corp Ltd (HPCL) own over 95 per cent of nearly 58,000 petrol pumps in the country.

The pilot for daily revision of petrol and diesel price will be first implemented in Puducherry, Vizag in Andhra Pradesh, Udaipur in Rajasthan, Jamshedpur in Jharkhand and Chandigarh.

State fuel retailers currently revise rates on 1st and 16th of every month based on average international price of the fuel in the preceding fortnight and currency exchange rate.

Instead of using fortnightly average, pump rates will reflect daily movement in international oil prices and rupee-US dollar fluctuations. Daily price change will remove the big leaps in rates that need to be effected at the end of the fortnight. While petrol price was freed from government control in June 2010, diesel rates were deregulated in October 2014. Rates differ by only a few paise between pumps of the three state fuel retailers.
(With agency inputs)


For latest news on Business, like us on Facebook and follow us on Twitter.
Story first published on: April 21, 2017 16:34 (IST)