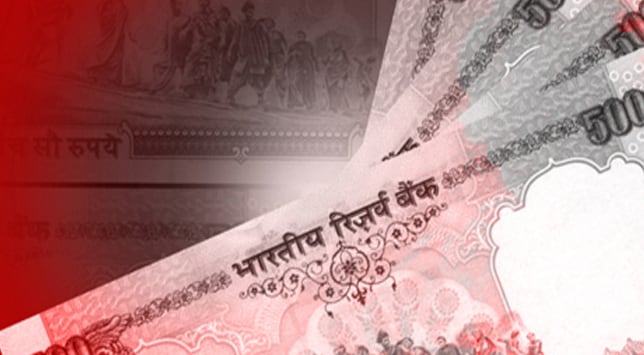 New Delhi
: The Indian rupee posted its biggest percentage jump against the dollar in three years on Friday after the government
confirmed it won't impose retroactive taxes on foreign investors in its
draft guidelines for General Anti-Avoidance Rules or GAAR released on Thursday. However, despite the gains, the rupee has posted its worst quarter in at least 17 years having first started to tumble to record lows in May.
On the global circuit, Euro and stock markets too rallied after EU leaders agreed on longer term tighter fiscal unity and reaffirmed commitment to use its bailout funds flexibly.
Indian equities too soared on Friday on the European agreement and clarity over GAAR. The 50-stock BSE Sensex soared 439 points or 2.6 per cent to a two-month high at 17,430, while the Nifty index soared above the 5,250 mark, gaining 130 points.
Also Read: EU Summit - Leaders agree on long-term union
The rupee opened marginally stronger at 56.80 to the dollar and strengthened consistently throughout the day. It ended at the day's high of 55.61/$, a level last seen on June 18, rising 2.1 per cent or Rs 1.19 above Thursday's close of 56.80. This is the currency's biggest percentage gain. On a weekly basis, the rupee climbed 2.64 per cent or Rs 1.51 from last week's close of 57.12 to the dollar, the highest in over two and half years.
The rupee had earlier jumped on Thursday on hopes long-stalled reforms will pick up pace after Prime Minister Manmohan Singh asked officials to chart a revival in the economy and perk up investor confidence.
Also Read: What keeps rupee under pressure
The RBI has intervened repeatedly after the currency resumed declines to record lows against the dollar, mirroring declines in May. The currency hit it's lowest ever at 57.33 on Friday.
The rupee has earlier failed to gain traction despite measures announced by the central bank on India to bolster the currency, including raising the investment limits on government bonds for foreign investors. It had also asked oil companies to get 50 per cent of their dollar needs from state-owned banks.
The country too has been besieged with concerns over slowing growth, rising inflation and poor investor sentiment. While GDP slowed to 5.3 per cent in the fourth quarter of FY12, inflation has been persistently over comfortable levels. Credit rating agencies Fitch and S&P too warned about a paralysis in policy making affecting the country.
The domestic worries, compiled with global risk aversion on account of the Euro crisis have been weighing on the rupee, which has fallen close to 7 per cent this year, making it the worst performing currency.
With inputs from Thomson Reuters