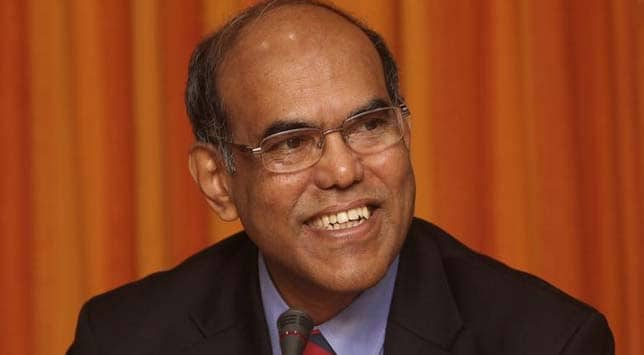 New Delhi
: The Indian Rupee fell over one per cent against the dollar on Monday after Fitch Ratings downgraded India's outlook to negative. RBI's decision to keeps its key interest rates – Repo rate and CRR unchanged in its credit policy too affected the rupee.
The rupee earlier fell to a day's low of 55.82 against dollar. However, at 4:19 p.m., it traded further lower at 55.96 to the dollar, down 1.03 per cent from Friday's close of 55.39/$. It had opened higher and touched a day's high of 55.27 to dollar in morning trade after elections in Greece eased fears of global financial turmoil. (
Read: RBI keeps repo rate, CRR unchanged, inflation a key factor
)
The rupee had on Friday rallied against the dollar, tracking robust gains in domestic stocks and global risk assets on optimism major central banks will step in to counter any adverse impact from Sunday's Greek elections.
Ratings agency Fitch on Monday downgraded India's growth outlook to negative, expressing concerns that there are "heightened risks that India's medium- to long-term growth potential will gradually deteriorate if further structural reforms are not hastened, including measures to enhance the effectiveness of the government and create a more positive operational environment for business and private investments".
This downgrade is among the many warning flags that analysts, experts and top brokerages have raised about the economy in the recent past.
Asian shares too rose on Monday with Tokyo's benchmark Nikkei 225 index up 2.1 per cent, at 8,749.31. Hong Kong's Hang Seng rose 1.8 per cent to 19,578.13. Australia's S&P/ASX200 rose 1.6 per cent to 4,123.30. South Korea's Kospi rose 2.2 per cent at 1,899.49 as relieved investors snapped up South Korean exporters.
In Greek elections Sunday, pro-bailout parties won enough seats to form a joint government. That eased fears of an imminent Greek exit from the 17-nation euro currency union that could have had catastrophic consequences for other ailing European nations, the United States and the entire global economy.
The next two weeks could prove critical if any grand solution to the crisis is to be achieved. The leaders of the world's 20 largest economies gather Monday in Los Cabos, Mexico, for a summit, with Europe sure to be a major point of discussion.
And on June 28 and 29, leaders of the 27 member countries of the European Union will hold perhaps the most important meeting since the body was created two decades ago.
With inputs from AP, Reuters