Flipkart used an illustration on its website to explain the scheme: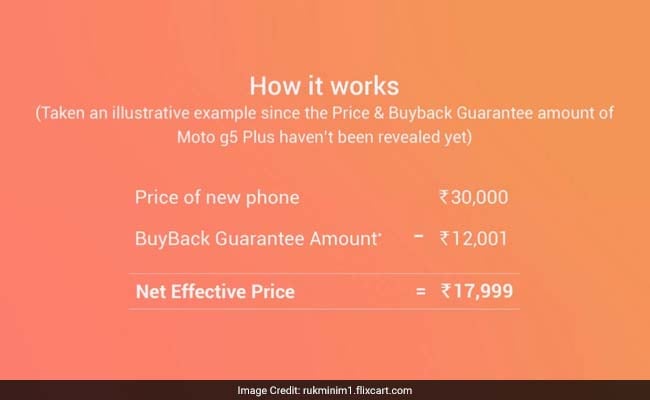 Customers can make use of Flipkart's BuyBack Guarantee scheme under certain conditions. First, the BuyBack Guarantee can be redeemed between six to eight months from purchase of the Moto G5 Plus, with the handset being exchanged in "working condition with screen intact". Second, the customers need to retain the original box in order to use the BuyBack Guarantee in the specified period.

Customer needs to return the "original box (intact condition), original charger and original accessories in working condition", it added.

What if it's been more than eight months since you bought your Moto G5 Plus? Can you still exchange it? Yes, says Flipkart. "Customer can choose to use the Moto G5 Plus even after 8 months, post which the phone can be exchanged on Flipkart at the prevailing exchange price," Flipkart added.

Also, explaining the rationale/logic behind such an offering, India's largest e-commerce company, Flipkart, said: "BuyBack Guarantee protects you from all market fluctuations to give the best future exchange value on your Moto G5 Plus making it affordable for customers to upgrade."

Flipkart will provide doorstep pickup for making an exchange under the scheme, it added.