Beyond H-1B: 5 Options To Consider To Live And Work In The US
Other than H-1B visas, there are a host of options worth considering for legally working and living in the US.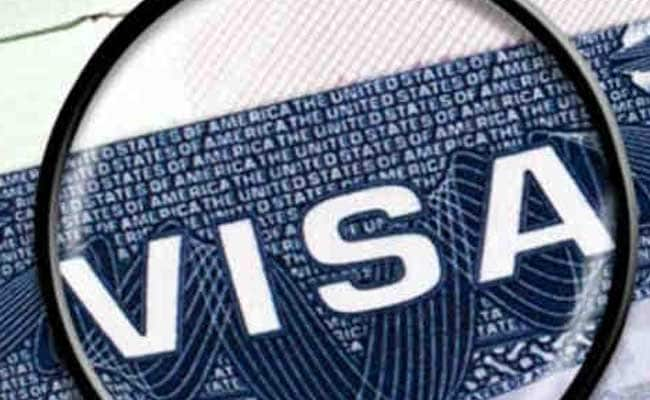 H-1B visas have faced a lot of flak from the Trump Administration in the past month. In a bid to secure more jobs for US citizens, White House has singled out Indian IT companies like Infosys and some of its peers such as Tata Consultancy Services for allegedly displacing jobs of American workers by flying in Indians on temporary visas to service their clients in the country. The US immigration authority USCIS or United States Citizenship and Immigration Services completed data entry of the 65,000 H-1B visas allotted based on a lottery in May.

However with the demand for H-1B visas outstripping the supply, many applications will be inevitably turned down. If you were not picked in the randomized H-1B selection process here are some alternatives worth considering for legally working and living in the US

1. L-1 Visa
Organizations in the U.S. with a related entity abroad (parent, subsidiary, branch or affiliate) may transfer managers, executives and those with specialised knowledge to work for the U.S. entity on an L-1 visa, US-based immigration attorneys VisaPro said. An employee, who has worked for a foreign company for at least one continuous year during the last three years of employment, can apply for this the L-1 visa.

2. H-2B Visa
Personnel who are needed in the U.S. for a temporary, seasonal or a one-time employment may consider using H-2B visa, which is usually valid for jobs lasting less than one year.

3. H-3 Visa
The H-3 visa category allows foreign nationals to stay in the US for up to 2 years to receive training. The employer must demonstrate that the training is not available in the foreign national's home country, VisaPro said.

4. O-1 Visa
The O-1 visa category is for extraordinary people who are the "best" in their field, according to VisaPro. It can be used for artists, entertainers, athletes, scientists, researchers and business people.

5. EB-5 Visa
Popularly known as the "Golden Visa," to be eligeble for an EB5 visa, the applicant needs to invest a minimum of $500,000 in a US business. With increased scrutiny over H-1B visas, wealthy Indians are increasingly looking to EB-5 visas to get the coveted US green card. Currently China secures about 85 per cent of the 10,000 EB-5 visas handed out every year.




For latest news on Business, like us on Facebook and follow us on Twitter.
Story first published on: May 10, 2017 20:03 (IST)