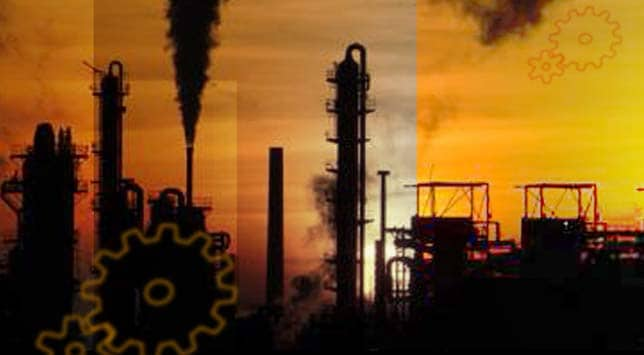 New Delhi: Infosys shares slumped 10 per cent to Rs 2,234.20 in a weak Mumbai market today. The stock, which has a huge weightage on the BSE benchmark, accounted for the loss of 130 index points. All other IT stocks fell sharply post Infosys results. (Read: No quarterly profit guidance: Why Infosys shareholders should worry)

Here are the reasons for the sharp fall.

1) Shares slumped after India's second-biggest software services exporter issued lower-than-expected dollar guidance for the fiscal year ending in March 2013.

2) The company said it expected revenue to grow by 5 per cent in the fiscal 2013 year, below previous outlook of 8-10 per cent.

3) The company has not put out an earnings forecast for the second quarter ending September 2012 for the first time ever, a sign of the increasing uncertainty in global environment.

4) The company also reported lower than expected top line (revenues) and bottom line (profits) in the June quarter.

5) It reported sales of Rs 9,616 crore in the June quarters against market expectations of Rs 9,715.2 crore. Sales rose 8.6 per cent as compared to the March quarter (Rs 8,852 in sales).

6) Net profit rose to Rs 2,290 crore in the June quarter against the street expectation of Rs 2,483 crore. Net profit declined over 1 per cent as compared to the March quarter (Rs 2,316 crore).

7) Infosys reported over 1 per cent decline in dollar revenue at $1752 million in the June quarter against $1771 million in the previous quarter. This is the most important number for analysts because IT companies earn in dollar terms. Analyst had expected dollar revenue to rise to $1774.5 million.

8) Ebitda margins, a key measure of profitability, declined to 28 per cent against estimates of 30 per cent.

9) The company has not said what it plans to do with the $4.1 billion cash reserves it has on its balance sheet (as of March 31, 2012).

10) Brokerages have turned negative on the stock. Domestic brokerage Kotak said results are getting from bad to worse. Global investment bank Citi said Infosys numbers are very disappointing.