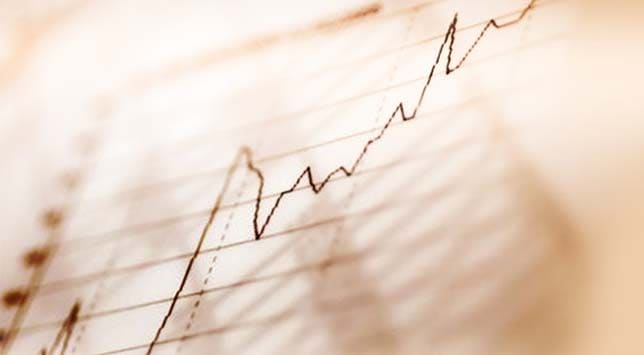 New Delhi: The Indian stock markets have not been a particularly exciting place for investors this year. Increasingly, as the economic mood darkens, investors are opting for caution. The BSE-100 has lost 6.87 per cent in the past 12 months. Some stocks on the index, however, have consistently outperformed it, says a new report from the mutual fund arm of Morgan Stanley that calls them the 'Dependables'. Over the past seven years, which is close to the base of the last bull market, the BSE 100 had an average return of 15 per cent.



Here's a list of the top 10 stocks that have bettered the index for at least five years in a seven-year period.



Titan Industries – The Tata Group company that has its own line of branded jewellery, Tanishq and makes watches, is by far and away one of the best stocks so far. Over a seven-year period, it has beaten the BSE 100 in five, and has given investors outsized returns of 53 per cent.



Lupin – Pharmaceutical firms are generally among the most dependable and are known in stock exchange jargon as 'defensive' stocks. Lupin has also beaten the BSE 100 five years out of seven, enriching stockholders by 39 per cent in that period.



Asian Paints – Founded in 1942, Asia Paints has given investors an average return of 38 per cent on their money in the past seven years. The company – India's largest paint firm and the third largest in Asia – had revenues of Rs 9.632 crore for the fiscal year ending March 2012.



Kotak Mahindra Bank – What started off as a mortgage business in 1985 became a commercial bank only in 2003, or about nine years ago. As the bank has grown, so has its returns to investors – at the rate of an average 38 per cent in the past seven years. Today the company offers a full bouquet of financial services including retail banking, corporate finance, mutual funds insurance products, and personal and institutional loans.



Colgate-Palmolive (India) – The consumer goods company is one of India's largest and best-known FMCG firms. Despite tight margins and increasing competition, this company has kept its investors happy, averaging a 28 per cent increase in stock price in the past seven years.



Dabur India – The consumer goods giant that is a household name for many of its brands is also on Morgan Stanley's list of Dependables. It has given stockholders a 28 per cent return in the period under study, due in part to its flagship brands such as Chyawanprash, Vatika, Hajmola, and Amla, among others.



Dr Reddy's Labs – One of India's best known drugmakers, Dr Reddy's Labs has had returns of 27 per cent in the past seven years. It has also beaten the BSE 100 in five of those. Known best for its generics business, Dr Reddy's is of the pioneering Indian pharma companies to crack open the US generics market.



HDFC Bank – One of the bluest of Indian blue chips, HDFC was probably the first private sector bank in India that really revolutionized retail banking. With its consumer focus, and a thriving auto- and home loan book, HDFC has been giving returns of 26 per cent over the past seven years.



LIC Housing Finance – One of India's largest home mortgage firms, LIC Housing Finance has been giving investors 26 per cent more money than they had initially invested seven years ago.



Hero MotoCorp – India's largest motorcycle maker parted ways with its Japanese partner Honda after a more than two decade old partnership last year. In the past seven years, Hero MotoCorp (earlier known as Hero Honda) had average returns of 23 per cent. It remains to be seen if it can keep up the same pace in the next seven.