Buy L&T, Maruti Suzuki: Sudip Bandyopadhyay
Market expert Sudip Bandyopadhyay says the markets may not have bottomed out for the time being. Despite some recovery in Indian stocks taking positive cues from global markets, a "weak bias" is seen continuing going ahead, he adds.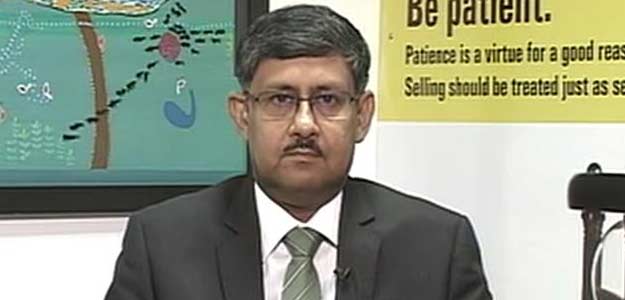 Market expert Sudip Bandyopadhyay expects the weak bias in domestic stock markets to continue going ahead. The current weakness is a good opportunity for long-term investors to enter fundamentally strong stocks, he added. (Watch)

STOCK TALK

Buy L&T: The company has a strong management and balance sheet, and is expected to benefit from the government's Make in India push going ahead. Despite some execution issues related to West Asia, where L&T is heavily exposed, the current valuations look attractive.

Buy Maruti Suzuki: The company's export volumes are growing significantly. Investors may buy from a long-term perspective. A re-rating is expected for Maruti Suzuki India in the near term.

Accumulate IGL, Petronet LNG, GAIL: The pact between Petronet LNG and Qatar's RasGas - under which India's biggest gas importer Petronet LNG will buy liquefied natural gas (LNG) from Qatar at virtually half the original cost - is positive for Petronet LNG, IGL and GAIL. Investors may, however, wait for the stock prices to normalise.

Avoid pharma stocks: The traditionally defensive pharmaceuticals space does not appear to be defensive at the current juncture. Investors should instead look at sectors related to domestic market.


For latest news on Business, like us on Facebook and follow us on Twitter.
Story first published on: January 12, 2016 08:46 (IST)