D-Mart Crosses Rs 50,000 Crore In Market Value. Should You Buy?
Shares Avenue Supermarts made a strong listing on the exchanges last month wherein its shares doubled on the first day of trade.
Written by
Abhishek Vasudev
| Last Updated: April 10, 2017 20:36 (IST)
Abhishek Vasudev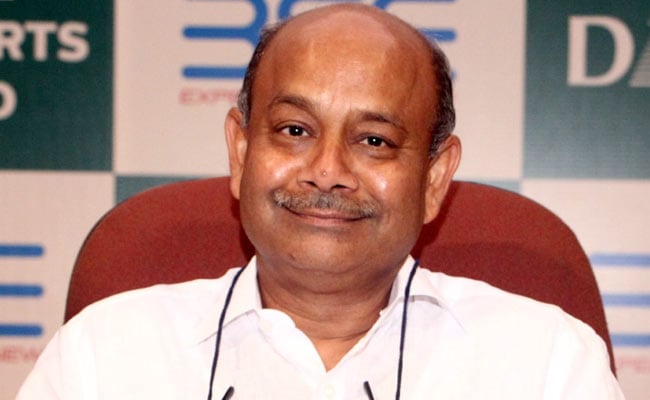 After surging over 100 per cent on its debut on stock exchanges last month Avenue Supermarts crossed another important feat on Monday after the company's market capitalisation (total value of company) moved above Rs 50,000 crore. Shares of Avenue Supermart which is promoted by veteran ace investor Radhakishan Damani surged as much as 7.41 per cent to hit fresh 52-week high of Rs 806.90. The surge in shares of Avenue Supermart has also led to Radhakishan Damani entering into India's richest 20 club.

Shares Avenue Supermarts made a strong listing on the exchanges on March 21, 2017 for investors who managed to get an allotment of D-Mart shares, their wealth more than doubled, as shares of the retail chain surged as much as 117 per cent.

Meanwhile, company informed post market hours on Thursday that the credit rating agency CRISIL had upgraded its rating on the company's long-term bank facilities and non-convertible debentures of the company to 'CRISIL AA/Stable' from 'CRISIL AA-/Positive'.

Also Read | How R Damani's D-Mart Stores Made Him Richer Billionaire Than Anil Ambani

Since March 21, 2017, the shares of Avenue Supermarts have outperformed the benchmark indices as its shares have surged a whopping 25.76 per cent compared with a gain of 1.14 per cent in the Nifty.

In today's session, the company's shares were in high demand as 2.55 million shares changed hands on the Bombay Stock Exchange compared with an average of 8.12 lakh share traded daily in the past two weeks.

A K Prabhakar, head of research at IDBI Capital Market and Research says, "At current levels, Avenue Supermarts' share is expensive but any dip from current level should be used as a buying opportunity from an investment perspective of 3-5 years."

The shares of Avenue Supermarts ended 3 per cent higher at Rs 774.



For latest news on Business, like us on Facebook and follow us on Twitter.
Story first published on: April 10, 2017 20:36 (IST)