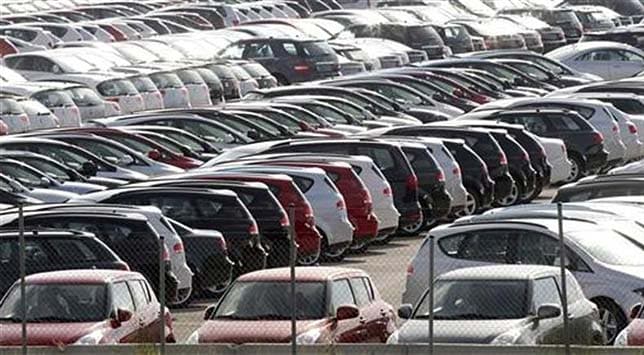 New York: An overall decline in car sales, a skew towards diesel-run vehicles on the back of rising petrol prices and the lack diesel options in the lower segments has led to auto companies offering plum discounts on petrol vehicles.



Maruti Suzuki, India's largest passenger car maker, is offering discounts of up to Rs 50,000 on its best-selling models—the Alto and the WagonR.



The Alto has seen an 18 per cent fall in sales compared with last year, while overall sales for the company declined 5.94 per cent to 72,309 units in May.





According to the Society of Indian Automobile Manufacturers (SIAM), overall petrol car sales for the industry fell 14 per cent in fiscal 2012.



Another car maker doling out attractive offers is Hyundai, which is offering a "petrol price lock assurance" scheme with benefits of up to Rs 52,000 on the Santro and the i10.



Tata Motors, India's leading vehicle manufacturer, is giving away the Indica Vista cheaper by up to Rs 60,000, while the price of the Nano has been cut by Rs 40,000.



Hyundai Motor saw a marginal 3.03 per cent increase in sales to 31,939 units in the month of May, while Tata Motors saw car sales rise 6.70 per cent at 17,371 units, led mainly by sales of diesel vehicles.



Japanese car maker Nissan is offering the Micra at a low EMI of Rs 3,999 per month, while German Volkswagen is offering loans for its hatchback Polo at interest rates as low as 5.99 per cent.



Car sales in India rose an annual 2.8 per cent in May, according to SIAM, a seventh consecutive monthly increase, but far below industry expectations.



This decline in sales over the months has led to a pile-up of inventory and resulted in cutting down of production by several auto companies. According to some estimates, the industry had close to 2 lakh unsold petrol vehicles as of May, while the number for diesel vehicles was lower at slightly over 1 lakh.



"Our interaction with dealers indicates that slowdown in customer enquiry flows is not yet a cause of concern. However, the rate of conversion of sales enquiries into vehicle sales continues to taper off in metros, tier-1 and tier-2 cities," said rating agency ICRA in a recent report.



ICRA has also revised the growth forecast for passenger vehicle sales (both petrol and diesel) for FY13 to just 5-7 per cent from 10 per cent earlier. The growth has been impacted by poor sales in the small car segment, which makes up 60 per cent of total passenger vehicle sales, it said.



"The mini and micro segments have been very badly hit because of the macroeconomic environment affecting the overall sentiment. Another reason is the significant increase in petrol prices and the lack of major diesel variants in that segment," Subrata Ray, senior group vice-president and head, corporate sector ratings, ICRA, said.



Hit by a slump in demand, Toyota Kirloskar Motor last week announced that it has stopped production of all its petrol cars, while others like Fiat are considering shutting down plants for a few days next month.



Tata Motors had stopped production at its Pune plant for three days last week, while Maruti is having its week-long annual maintenance shut down this week.