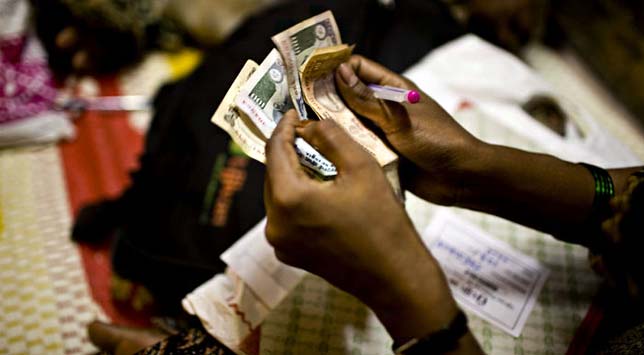 Tehran: The flow of fresh funds to emerging market equity funds more than halved to $2.2 billion in the second week of February, primarily due to growing concerns that Greece may not secure bailout funds.



During the week ended February 15, emerging markets equity funds drew $2.2 billion, less than half of the previous week's 68-week high level of $5.8 billion, as per data compiled by global fund-tracking agency EPFR.



Still, this marks the seventh straight week of net inflows for the emerging market equity funds.



"Investors maintained their search for better-than-average returns during mid-February. But they did so in the face of some headwinds, ranging from Greece's debt woes to geopolitical tensions in the Middle East, which robbed flows into several major fund groups of their recent momentum," EPFR said in its weekly report.



The total net inflow to emerging market equity funds so far in 2012 has reached $19.2 billion, as compared to a net outflow of $9.83 billion for the same period of 2011.



Overall, equity funds globally witnessed a pullout of $1.7 billion during the week under review.



India-focused funds attracted fresh capital on hopes for additional rate cuts.



"A sharp drop in the inflation rate helped India equity funds enjoy their biggest weekly inflow since mid-October, 2010, as investors penciled in additional interest rate cuts," the report noted.



Most of such funds invest in India as FIIs (Foreign Institutional Investors) and the capital flows through this route are a key factor in the stock market trends.



As per the data available with capital market regulator Sebi, FIIs made a net investment of $819 billion in Indian equities during the week ended February 15.



China-focussed equity funds recorded their sixth straight week of inflows, taking the total for 2012 to $1.8 billion. Brazil-dedicated equity funds experienced the highest outflow in five weeks on disappointing corporate earnings, while rising crude prices boosted flows into Russia funds.



Among the major regional fund groups, Asia (excluding Japan) equity funds were the best placed as faith in a "soft landing" for China held up despite evidence that export volumes fell sharply going into the new year.



In terms of sectors, commodities, energy, utilities and consumer sector funds posted outflows of over $200 million during the week under review, while infrastructure, telecom, healthcare and technology sector funds experienced net redemption ranging from $6 million to $67 million.