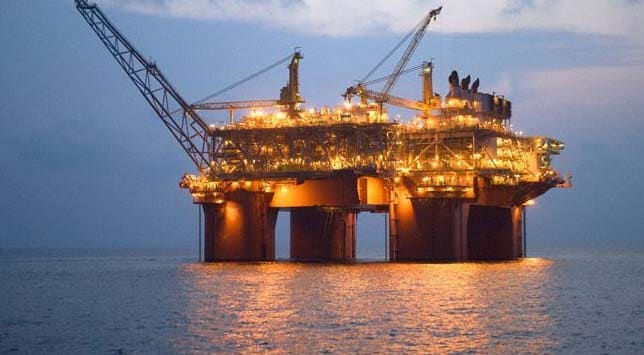 Mumbai:

Government of Singapore (GoS), a foreign institutional investor affiliated to Singapore's government, acquired 1.09 per cent stake worth about Rs 2,500 crore, in Mukesh Ambani-led Reliance Industries (RIL), the company's latest shareholding data shows.



GoS held 3,57,72,679 (more than 3.57 crore) shares of RIL as on December 31, 2011, accounting for a
1.09 per cent stake in the company.



At the current price of Rs 713.40 a piece, these shares are worth about Rs 2,550 crore.



At the end of every quarter, listed companies have to disclose the list of shareholders having more than one per cent stake.



While the exact time of share purchase by Singapore government could not be ascertained, its name did not figure in the list of shareholders with a minimum one per cent stake in the quarter ended September 30, 2011. This indicates that more than one per cent shares were purchased over three months to December 2011.



Over the past three months, Reliance shares have underperformed the benchmark BSE Sensex. Reliance shed 14.6 per cent in value while the BSE sensex fell only 4.9 per cent. Institutional investors like LIC and mutual funds have utilised this fall as an opportunity to consolidate their holding.



State-run insurance giant Life Insurance Corporation of India (LIC) held 7.31 per cent stake as on December 31, 2011, up from 7.18 per cent at the end of previous quarter.


LIC's stake is currently worth over Rs 17,000 crore.



Besides, Franklin Templeton Investment Funds also holds a 1.08 per cent stake in RIL, which has been increased marginally from 1.05 per cent at the end of July-September 2011 quarter.



RIL has presence in businesses like energy, polyster and retail, while it is looking to foray into segments like telecom and financial services, among areas.



The promoters held a total of 44.71 per cent stake in the company, while the stake held by FIIs (foreign institutional investors) dipped from 17.32 per cent to 17.03 per cent during the September-December 2011 quarter.


During the same quarter, the stake held by domestic institutional investors rose from 11.07 per cent to 11.35 per cent. The holding of insurance companies rose to 8.10 per cent from 7.96 per cent.


The holding of small individual investors (having shares worth up to Rs 1 lakh) fell from 11.51 per cent to 11.38 per cent, while that of larger individuals (with holding of shares worth over Rs one lakh) fell to 0.85 per cent from 0.86 per cent.