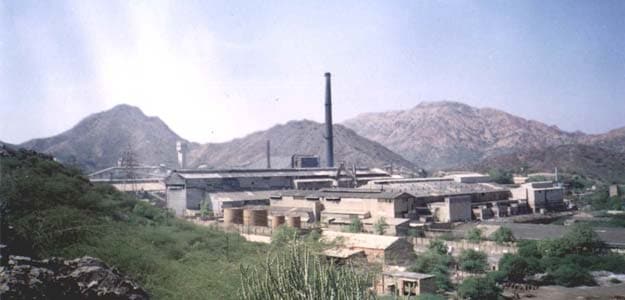 New Delhi
:
The government
raised Rs 810 crore by selling shares of state-run
Hindustan Copper
on Friday, kick-starting a stalled divestment programme that is crucial to reining in a ballooning fiscal deficit.
The success of the auction, the first share sale by
New Delhi
in eight months, is expected to boost prospects for other state asset sales, although the deal was supported by buying from state institutions.
The government aims to raise Rs 30,000 crore by selling shares in state companies in the fiscal year ending in March. Excluding the latest sale, it has managed just Rs 125 crore so far.
Weak market conditions, corruption scandals and wrangling among government officials have delayed several planned offerings.
"The fact that they are pushing this forward is a positive sign," said
Sam Mahtani
, a
London
-based fund manager at F&C Asset Management, which owns Indian shares worth $350 million.
"Obviously they do need the funds to tackle the fiscal deficit," he said.
India
may end the year with a fiscal deficit of 5.6 percent of gross domestic product, above an official target of 5.3 percent, a top government official said on Thursday.
That would make it tougher for
New Delhi
to avoid a credit rating downgrade.
The auction of
India
's third-largest copper producer drew bids for 51.6 million shares, stock exchange data showed, representing 5.6 percent of its share capital.
The government offered 37.01 million shares, or 4 percent of the company, but had the option to sell a further 51.71 million. The government is likely to exercise the overallotment option and allocate all shares for which it received bids, two sources with direct knowledge of the matter said.
INFLATED PRICE
The bids had a weighted average price of Rs 156.56 a share, exchange data showed, slightly above the Rs 155 floor price.
The government owns 99.59 percent of Hindustan Copper, and the limited free float had inflated the traded price of the shares. The stock fell about 20 percent, its daily limit, on Friday to Rs 212.95.
Mumbai-based
Angel Broking
had advised investors to avoid buying shares in the auction due to a high valuation.
At the floor price, the stock's enterprise value is equivalent to 24.5 times the company's earnings before interest, tax, depreciation and amortisation, compared to five to 10 times at peers Coal
India
and NMDC, it said.
State-run Life Insurance Corp of
India
and State Bank of
India
were among the bigger buyers of shares, the sources said, an indication of muted interest from private sector investors.
The government has lined up stake sales in miner NMDC and explorer Oil
India
before December 20, a government official said this week.
Axis Capital,
ICICI Securities
,
Kotak Securities
,
SBI Capital
and UBS were the lead managers for the Hindustan Copper sale.
Copyright @ Thomson Reuters 2012