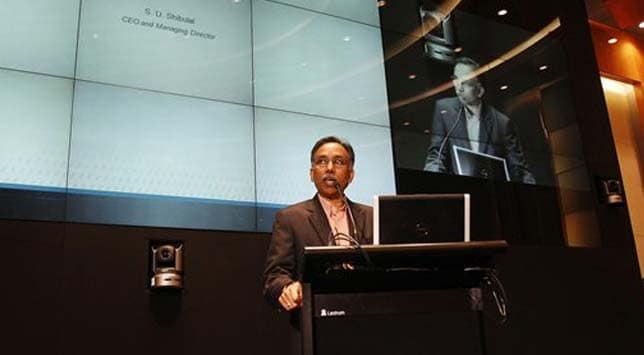 New Delhi: Muted growth guidance by IT bellwether Infosys has dampened sentiments across IT stocks. The IT index on the Bombay Stock Exchange plunged over 6.5% today, the most among the 14-sectoral indices listed on the BSE.

Infosys shares slipped below the 2,500 mark for the first time in over six months. The stock last traded near these levels on October 5, 2011. It ended the day 12.6% lower at Rs 2,403.30 on the Bombay Stock Exchange, while the Sensex ended 238 points or 1.4% lower at 17,094.



All frontline IT stocks also slumped. TCS, India's biggest software services exporter, was down 5.5% while Wipro declined 4.1% lower.

Major brokerages turned negative on the IT sector after Infosys projected for a muted 8-10% growth in dollar revenue terms in FY13 against expectations of 12-15%.

Hong Kong based brokerage firm CLSA said our sector view continues to remains "negative". "Infosys now faces a long road ahead to regain investor trust," it added further.

A major part of CLSA's commentary was bearish.

It said results limits stock performance prospects across the sector and pricing continues to face downward pressure.

Global financial giant Citi said FY13 guidance at 8-10% is below Nasscom's guidance and the new guidance implies drop of 50-100 basis points in EBIT margin. Investment banker JP Morgan said the big miss on various counts raises questions about the health of the IT sector.

Domestic brokerage house Motilal Oswal said the implied growth in the next three quarters is 4.3-4.85%.

British bank Barclays said the stock can have at least a 10% downside.